With one week to go until Expo 2020 Dubai, a special event showcasing traditional Arab culture was held in Beijing on Friday.
"The expo always serves as a platform to create innovation, to bring new ideas, to connect people, and to send messages of humanitarian care," noted Ambassador of the United Arab Emirates (UAE) to China Ali Obaid Al Dhaheri during the event.
This year marks the golden jubilee of the establishment of the UAE, and events are being held across the country to celebrate the drastic changes of the past five decades. Expo 2020 Dubai is one such event.
During the opening speech of the special Beijing event, the ambassador briefed attendees about the pavilions and participants of the expo, promising that the expo would be "unprecedented."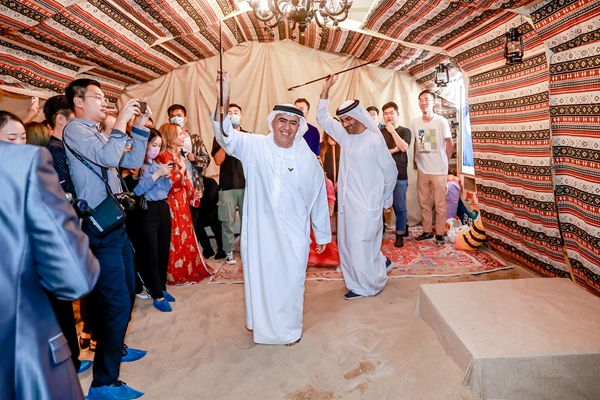 He highlighted the China Pavilion-one of the biggest pavilions covering an area of more than 4,600 square meters. "The China Pavilion, expected to be one of the most popular pavilions, will display the country's latest advancements in innovation, science and technology."
According to Al Dhaheri, apart from showing progress in science and technology, this expo will feature subjects like gender equality, climate change and the prosperity of the younger generation.
Dhaheri also emphasized that since all the people living in today's small world are interconnected to each other one way or another, maintaining peace and harmony is crucial, which is the message the UAE seeks to convey though the expo.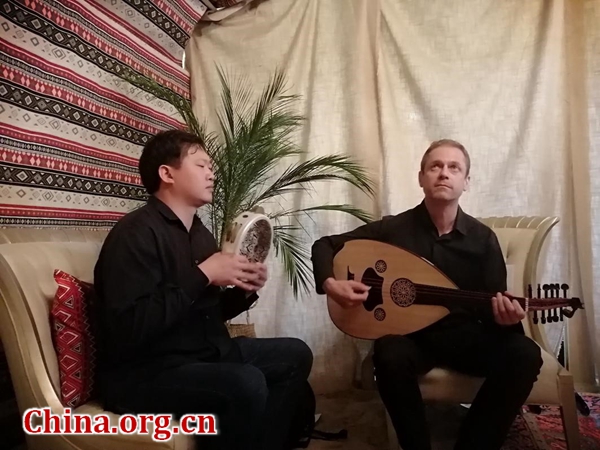 After the speech, a video was played to promote tourism in Dubai. According to the video, Dubai received about 37 million overnight visitors between July 2020 to May 2021. The city is also using "world-leading health and safety standards" to welcome tourist across the globe.
During the celebration, traditional Arab food, including that made from dates and chickpeas were offered, while attendees enjoyed the traditional UAE Al Ayala dance and Arab music.
The expo was set to run last year but was postponed due to the COVID-19 pandemic. It is now set to run from Oct. 1, 2021 to March 31, 2022, and is themed "Connecting Minds, Creating the Future." The expo is expected to fuel Dubai's tourism, commerce and trade, and employment.