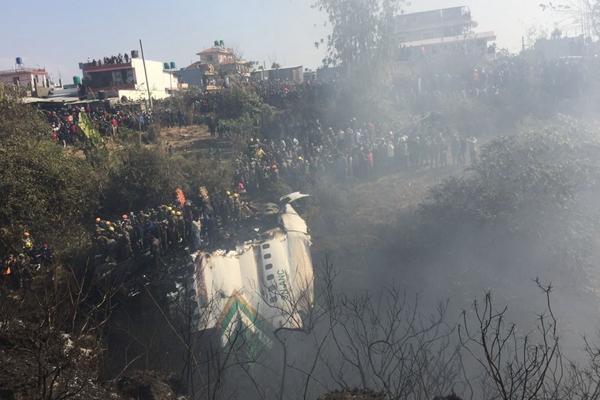 The rescue operation was halted on Monday evening as one more body and the black boxes were recovered earlier in the day at the crash site of a passenger plane in central Nepal, officials said.
"We have wrapped up the rescue operation for today," said Brig. Gen. Krishna Prasad Bhandari, spokesperson of the Nepal Army.
"The recovery of one additional body, the flight data recorder and the flight voice recorder is our achievement today," Bhandari told Xinhua.
The plane, operated by Nepal's Yeti Airlines, crashed on Sunday into the Seti River gorge near the city of Pokhara when it was flying from Kathmandu to Pokhara with 68 passengers and four crew members aboard.
A total of 69 bodies had been recovered by Monday evening and 41 victims had been identified, said a statement issued by the Civil Aviation Authority of Nepal.
The 69th body was found in the Seti River, a local official said.