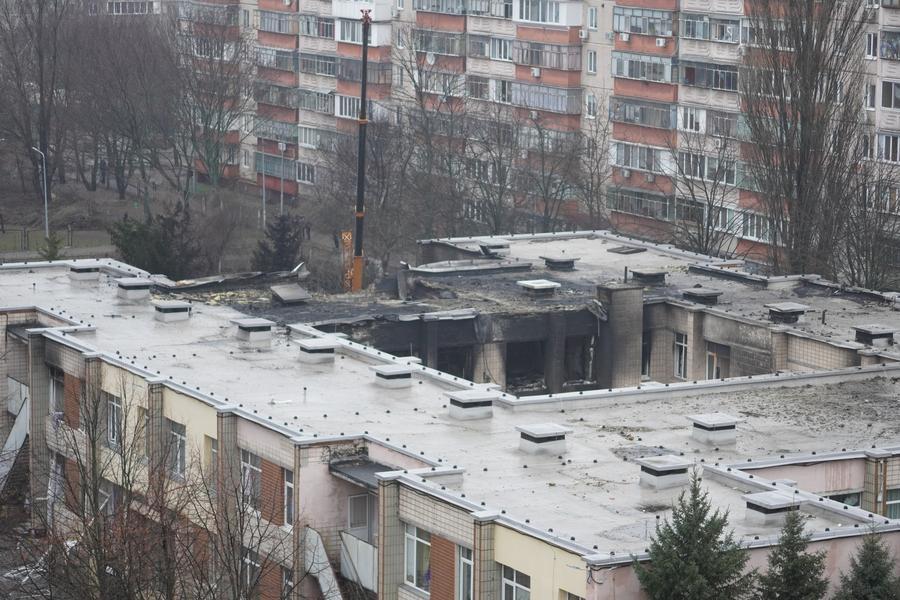 This photo taken on Jan. 18, 2023 shows the crash site of a helicopter in Brovary, a town in the suburbs of Kiev, Ukraine. [Photo/Xinhua]

The Ukrainian government on Wednesday appointed Igor Klymenko, chief of the National Police, as the acting interior minister, Prime Minister Denys Shmyhal said.

The appointment was made following the death of Interior Minister Denys Monastyrsky in a helicopter crash earlier in the day.
An EC 225 Super Puma helicopter went down on Wednesday morning near a kindergarten in the residential district of Brovary, a town in the suburbs of Kiev, causing a fire in an area of 500 square meters.
The crash killed all nine people on board the helicopter, including Monastyrsky, his deputy Yevhen Yenin, and State Secretary of the Interior Ministry Yuriy Lubkovych.
The latest data from the State Service for Emergencies suggested that 14 people were killed and 25 others were injured in the crash. Earlier, officials gave an initial death toll of 18.
The government has decided to set up a special working group to investigate the crash, Shmyhal said.