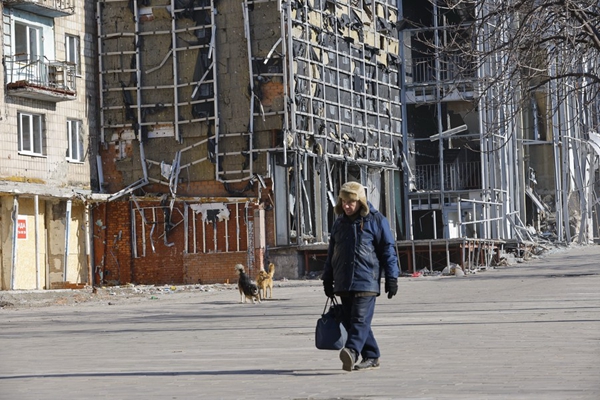 A man walks past damaged buildings in Mariupol, Jan. 27, 2023. [Photo/Xinhua]
Ukraine's industrial output plunged 36.9 percent in 2022, official data showed on Monday.
Last year, Ukraine's processing industry saw the biggest decline, decreasing by 41.2 percent, the State Statistics Service said in a report.
The report said the electric power, gas and steam supply industries contracted by 30.7 percent in 2022, while the mining industry dropped by 30.1 percent.
According to the statistics, production of electricity distribution and control apparatus was the only industrial branch that demonstrated positive performance last year, rising by 4.2 percent.
Local media said the sharp decline is attributed to the conflict between Ukraine and Russia. In 2021, Ukraine's industrial production increased by 1.9 percent.