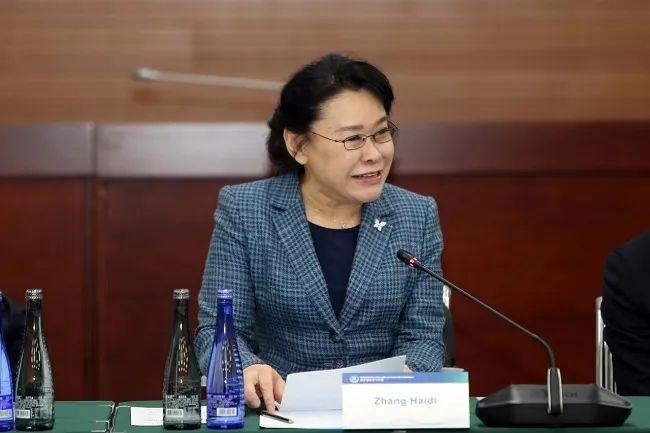 Zhang Haidi, president of Rehabilitation International (RI) and chairperson of the China Disabled Persons' Federation (CDPF), presides over the RI executive committee conference and delivers a speech. [RI]

The executive committee of Rehabilitation International (RI) held its 2023 spring conference in Beijing on May 19, 2023. Chairpersons of RI's regional branches, including those in Asia-Pacific, African, European, North American, and Arab regions, attended the conference. Zhang Haidi, president of RI and chairperson of the China Disabled Persons' Federation (CDPF), presided over the meeting and delivered a speech.
Zhang noted that this executive committee conference was of great importance as it was the first to be held in person after the three-year pandemic, the first one after the change in the committee in 2022, and the first management meeting following the RI's 100th anniversary.
She highlighted that the University of Health and Rehabilitation Sciences had been built to an advanced standard, cultivating top-tier professionals. Although the university is built in China, the achievement also belongs to the RI and the world. Then, Zhang also expressed her gratitude to the executive committee for its support of the building work of the university.
Zhang detailed her participation in the 10th Asia-Pacific Forum on Sustainable Development (APFSD) held in Bangkok, Thailand, from March 27-30, 2023, and her schedule of leading a delegation to the U.N. headquarters, in New York, to attend the 16th session of the Conference of States Parties to the Convention on Rights of Persons with Disabilities (COSP16) this June.
She called on the RI to advocate for the rights of individuals with disabilities and their inclusive development and improve their well-being on the platforms of international affairs and exchange.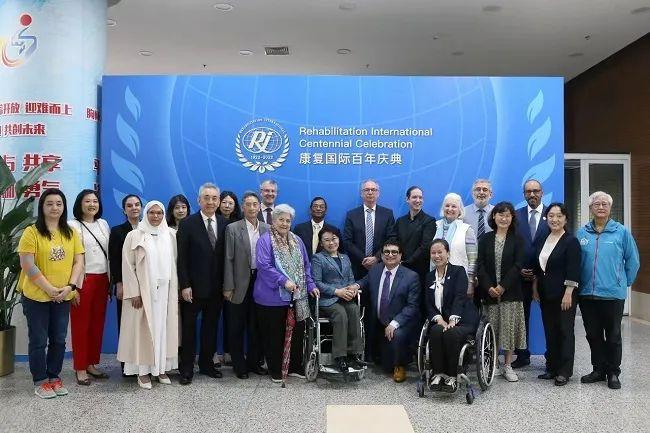 Conference attendees of the RI executive committee conference pose for a picture. [RI]

The primary event lineup of the RI centennial, work reports of regional branches and various special committees and main project update reports, were detailed at the conference. The executive committee came to an agreement on the RI financial reform plan. What the RI will focus on in the future was also planned at the conference.
The spring conference kicked off a series of events for the RI centennial. The executive committee expressed appreciation for what the CDPF has orchestrated for the centennial.