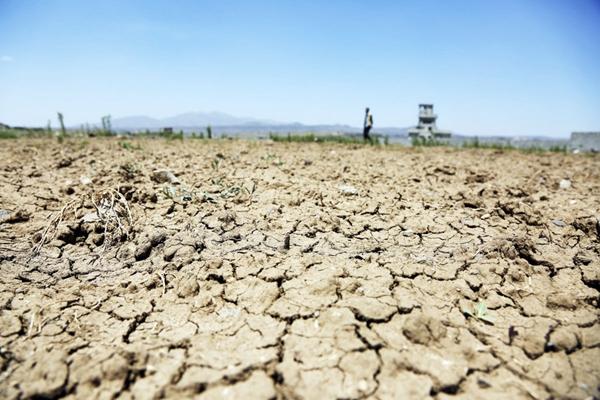 Photo taken on Aug. 25, 2023 shows the parched land on the outskirts of Sanaa, Yemen. [Photo/Xinhua]
During the 78th session of the UN General Assembly's general debate on Saturday, nations from the Horn of Africa passionately called for action to combat the imminent climate threat and to overhaul the currently outdated and unjust global financial framework.
Leaders from Somalia, Ethiopia, Djibouti and Eritrea depicted a bleak scenario of a world severely affected by climate change. Their message was unequivocal: This pressing crisis requires a swift and united effort.
Hamza Abdi Barre, prime minister of Somalia, highlighted the "power of solidarity and cooperation" in an interconnected world and urged leaders to accelerate action to achieve the Sustainable Development Goals (SDGs).
For his part, Ethiopian Deputy Prime Minister Demeke Mekonnen Hassen asked world leaders: "Do we have the necessary political will to choose global partnership over geopolitical competition (and) are we prepared to work together towards a promising age of shared prosperity?"
Hassen pointed out the unsettling reality that current policy decisions are heightening tensions, with poverty and hunger rising and the SDGs being undermined.
He showcased Ethiopia's efforts for sustainable development and climate action, noting that its 10-year development plan aligned with the SDGs and the national Green Legacy Initiative to ensure development through rural and urban green programs.
Regarding global security, the leader from Ethiopia underscored the importance of a system that honors the sovereignty of UN member states and prevents conflicts.
"Reforming the Security Council is not a choice but an absolute necessity," he stressed, calling for permanent seats for Africa.
Mahamoud Ali Youssouf, Djibouti's foreign affairs minister, highlighted the importance of bolstering multilateralism and global collaboration.
There is a tendency to "group together into clubs," Youssouf said, adding that this "minilateralism" results in resistance to change in international institutions, thus worsening inequality and compounding geopolitical competition.
Although this trend isn't irreversible, he noted that it demands significant investment to establish a system that reflects present geopolitical dynamics and strengthens close collaboration.
Foreign Minister Youssouf also mentioned that Djibouti has achieved significant strides in diminishing malnutrition, managing the pandemic and synchronizing national strategies with the SDGs despite an uncertain global economic environment.
The government also emphasized reducing poverty, fostering sustainable economic development, ensuring access to clean water and sanitation, and investing in renewable energy and climate adaptation measures.
Youssouf underscored the recent launch of Djibouti's inaugural 'wind park,' set to produce 60 megawatts of renewable energy.
Osman Saleh Mohammed, Eritrea's Foreign Affairs Minister, emphasized that the United Nations needs to upgrade its structure and mandate to effectively fulfill its historic purpose.
He emphasized that reforming the Security Council should not be limited to expanding membership.