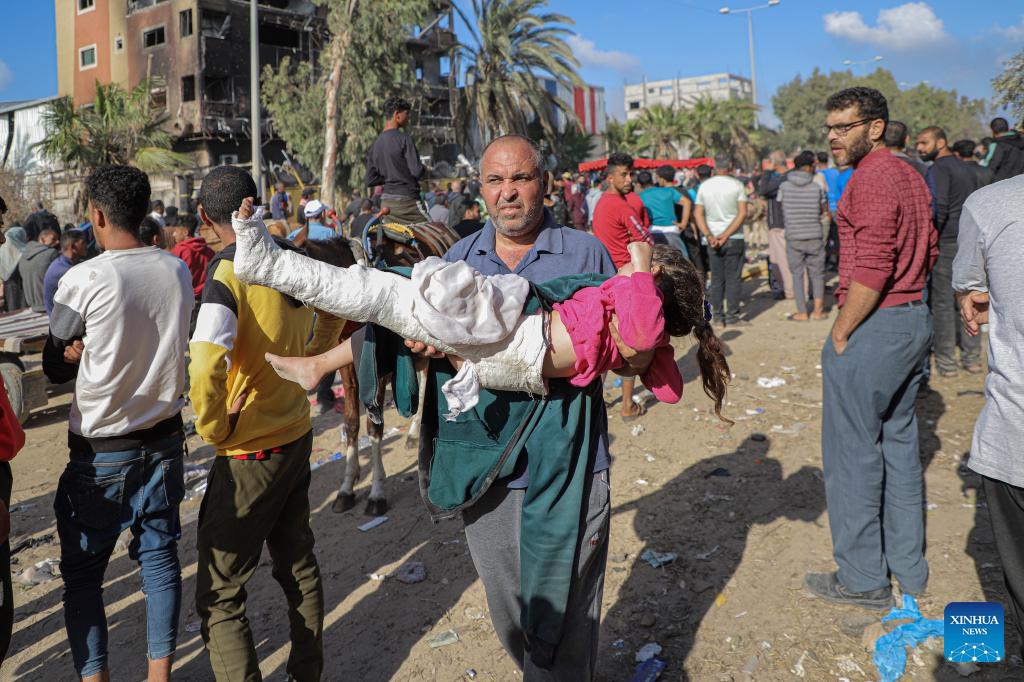 Palestinian people are seen on their way from Gaza City toward south, in southern Gaza Strip, on Nov. 18, 2023. [Photo/Xinhua]
The Qatari foreign minister stated Sunday that mediation efforts between Israel and Hamas are underway, with "good progress" being made in the past few days.

Sheikh Mohammed bin Abdulrahman Al Thani, also the prime minister of Qatar, made the remarks during a joint press conference in Qatar's capital Doha with Josep Borrell, High Representative of the European Union (EU) for Foreign Affairs and Security Policy, according to statements published by the Qatari Foreign Ministry on social media platform X.
The statements said in their meeting on Sunday, the Qatari minister and the EU official discussed ways of cooperation between Qatar and the EU to reach a lasting and peaceful solution to the Gaza crisis in political and humanitarian dimensions.
During the meeting, Al Thani affirmed that "our top priority is to achieve an immediate cease-fire and end all reprisal operations and indiscriminate attacks on the Gaza Strip," the statements added.
The minister also underlined that "(what is) most important is to see humanitarian aid and assistance flowing into Gaza," expressing hope that a deal would be reached in this regard as soon as possible to facilitate it.
Since the Israel-Hamas conflict erupted on Oct. 7, Qatar has been making efforts to mediate between the warring parties, secure the release of hostages held by Hamas, and de-escalate the situation in Gaza.