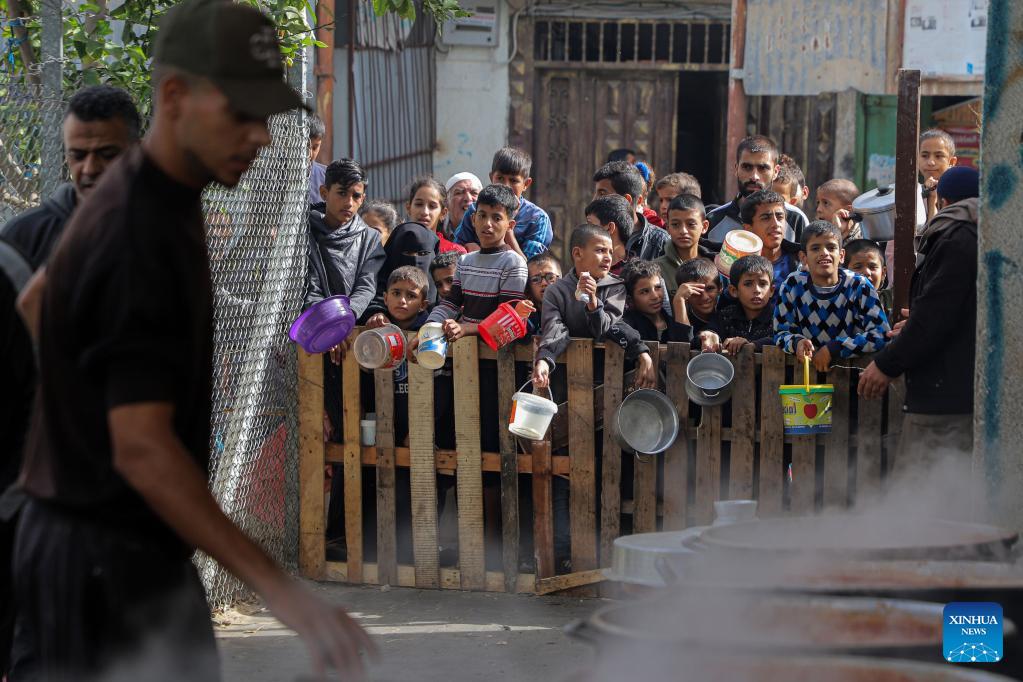 People wait for food relief in the southern Gaza Strip city of Rafah, Nov. 19, 2023. [Photo/Xinhua]
At least 1.7 million people have been displaced within the Gaza Strip due to the ongoing Israel-Hamas conflict erupted on Oct. 7, the United Nations (UN) said on Monday.

The UN Office for the Coordination of Humanitarian Affairs noted the continuous call by the Israeli army for the residents in Gaza City and its northern areas to evacuate and move southwards through a corridor along Salah al-Din Road, the main north-south traffic artery running the length of Gaza.
The UN monitoring team estimated that around 20,000 people moved on Sunday, with most reaching Wadi Gaza aboard carts pulled by donkeys or buses, while some travelled on foot.
Israeli forces have detained some individuals moving through the corridor after setting up an unmanned checkpoint where people are directed from a distance to pass through two buildings, incorporating a surveillance system, according to the statement.
The UN office said nearly 900,000 displaced people reside in at least 154 shelters of the UN Relief and Works Agency for Palestine Refugees (UNRWA), which are accommodating far larger number of people than their intended capacity and are unable to take in new arrivals, according to the UN office.
The overcrowding is leading to the spread of diseases, including acute respiratory infections and diarrhea, raising environmental and health concerns, it said.
On average, there is one toilet for every 150 people, with congestion affecting UNRWA's ability to provide effective and timely services, according to the UN office.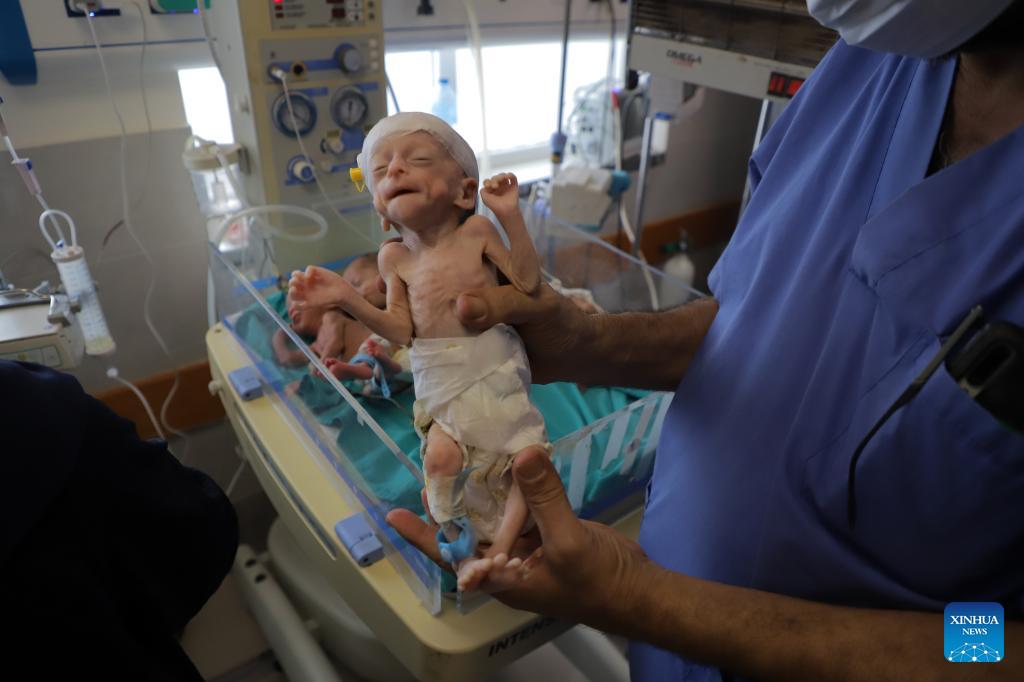 A health worker takes care of evacuated premature babies at a hospital in the southern Gaza Strip city of Rafah, Nov. 19, 2023. [Photo/Xinhua]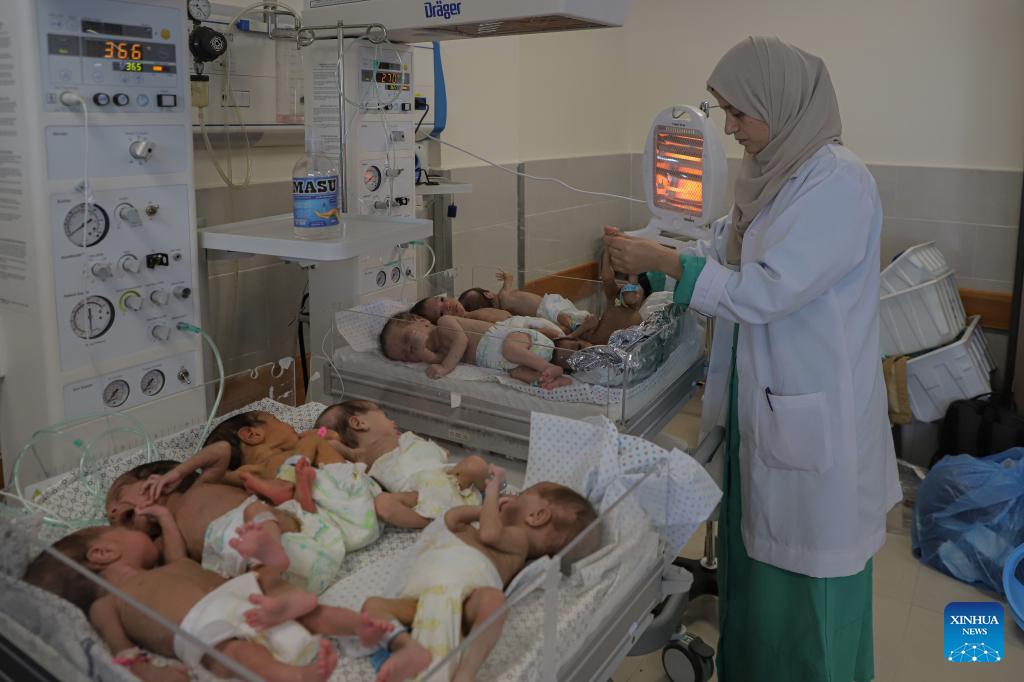 A health worker takes care of evacuated premature babies at a hospital in the southern Gaza Strip city of Rafah, Nov. 19, 2023. [Photo/Xinhua]