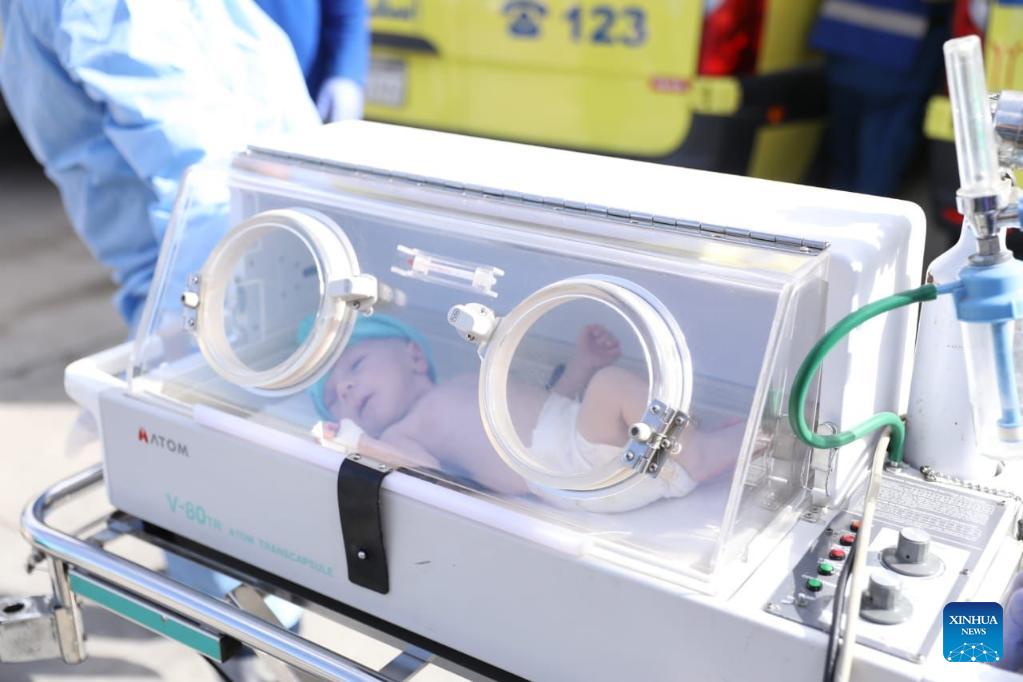 A premature baby from Gaza Strip is seen in an incubator at the Egyptian side of the Rafah crossing on Nov. 20, 2023. [Egypt's State Information Center/Handout via Xinhua]
Egypt received on Monday 28 premature babies from Al-Shifa, Gaza's largest hospital, via Rafah crossing, the only crossing point between the besieged Gaza Strip and Egypt, the Egyptian AlQahera News TV reported.
Sixteen babies were transferred to El Arish General Hospital in North Sinai province, while the rest were en route to hospitals in Cairo, the report added.
TV footages showed ambulances equipped with incubators ready to offer the essential emergency care at the Egyptian side of Rafah.
The newborns' rapidly declining health put them in immediate danger of dying, following the total collapse of medical services at Al-Shifa.
According to Egypt's State Information Center, the country has received 236 wounded Palestinians and 197 of their family members since Nov. 1.
Israel has been carrying out attacks on Gaza over the past weeks to retaliate against the Hamas surprise attack on southern Israel on Oct. 7, during which Hamas militants killed about 1,200 people and took more than 200 hostages. Gaza's government media office announced on Sunday that the Palestinian death toll in the Gaza Strip has exceeded 13,000.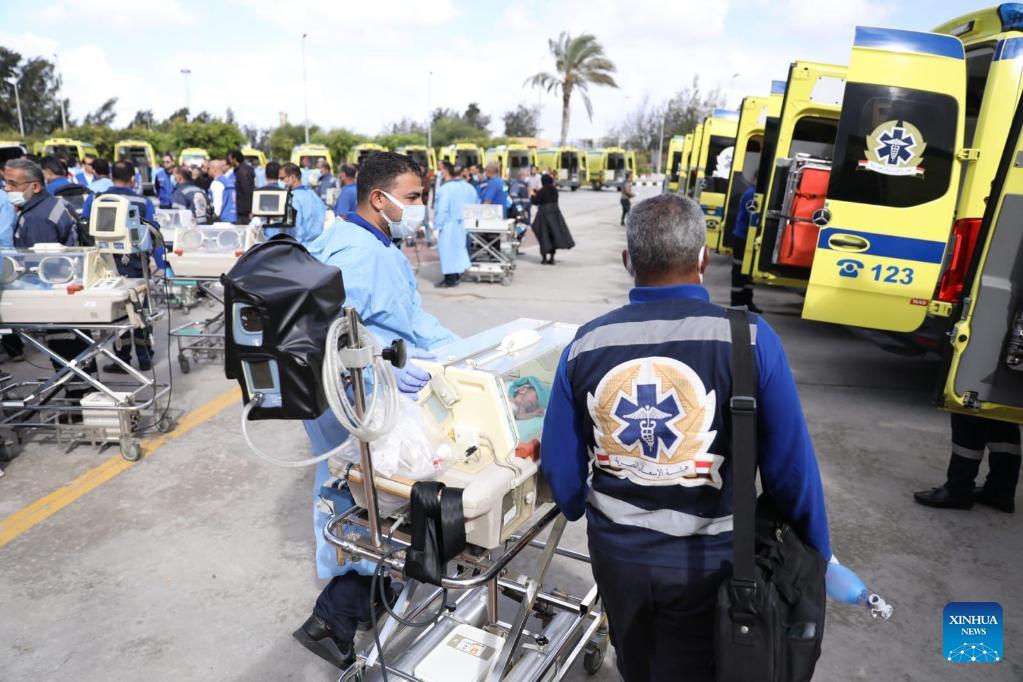 Medical workers transfer a premature baby from Gaza Strip at the Egyptian side of the Rafah crossing on Nov. 20, 2023. [Egypt's State Information Center/Handout via Xinhua]