This month, Indonesians will get a chance to learn more about their neighbors to the north through a special cultural exchange program called "Experience China."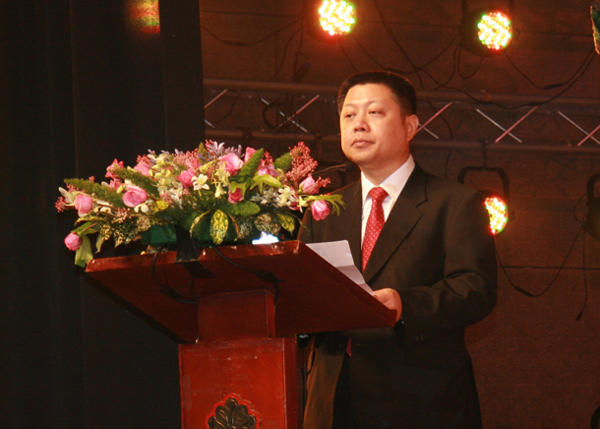 Wang Zhongwei, vice minister of the State Council Information Office of China addresses the opening of "Experience China in Indonesia" cultural event in Jakarta, on July 5, 2011. [China.org.cn/Zhang Ming'ai] 
The program, organized by China's State Council Information office, formally kicked off Tuesday evening in Jakarta.
After the opening ceremony, the China National Song & Dance Ensemble as well as Indonesian artists treated the audience to an evening of exciting performances.
A series of cultural events, including music performances, film screenings, kung fu exhibitions and book fairs, will be held throughout July in the cities of Jakarta, Surabaya, Medan and Semarang.
The cultural celebration marks the 20th anniversary of the China-ASEAN dialogue and 2011 as the China-ASEAN "Friendly Exchange Year".
Holding "Experience China" in Indonesia, the rotating ASEAN chair, will help to enhance political mutual trust, economic cooperation and culture exchanges between China and Indonesia and other ASEAN members, said Wang Zhongwei, vice minister of the State Council Information Office. Wang said he hoped that the events would help to deepen the mutual understanding and trust between China and other ASEAN nations.
Zhang Qiyue, Chinese ambassador to Indonesia, said through "Experience China" the Indonesian people could experience the modern face of China, a nation of cultural diversity which seeks peaceful development. Zhang said a primary goal of the month-long program is to promote exchange between China, Indonesia, and ASEAN, so that "peace, friendship, and mutual trust" can prevail in China-ASEAN relations for many years to come.
ASEAN Secretary General Surin Pitsuwan said that ASEAN will also organize its own series of performances to celebrate the 20th anniversary of the China-ASEAN dialogue.
"Experience China" was first initiated by the SCIO in 1999. The program has been well-received in many countries, including Germany, the United States, Russia, South Korea, India, Israel, Turkey and Switzerland.