The Qingming (Pure Brightness) Festival, also called Tomb Sweeping Day, is the 5th of the 24 solar terms in the Chinese lunar calendar. It usually falls between April 4-6 each year and will take place on April 5 this year. Let's see why the ancient Chinese people chose that date and how it got its name.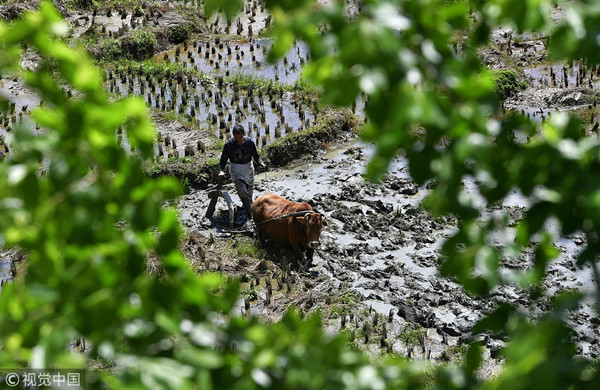 Farmers plowing in Mulongzhai Village, Hubei province, April 2, 2018. [Photo/VCG]
Literally, Qingming means pure brightness. Starting from Qingming, the temperature will rise and rainfall will increase, thus making it a good season for spring plowing and sowing.