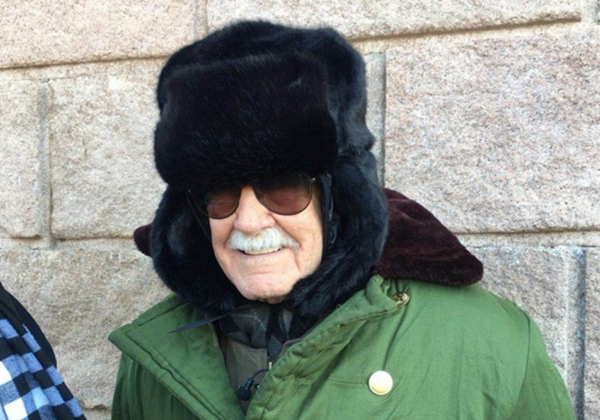 Legendary superhero comic book creator Stan Lee has sued his former company POW! Entertainment for US$1 billion in damages for the "theft of his identity and likeness" in a lawsuit against the executives' fraud in a China deal.
In the lawsuit filed on Tuesday at the Los Angeles Superior Court, Lee said POW! CEO Shane Duffy and co-founder Gill Champion "conspired and agreed to broker a sham deal to sell POW! to a company in China and fraudulently steal Stan Lee's identity, name, image, and likeness as part of a nefarious scheme to benefit financially at Lee's expense."
POW! had previously announced two Chinese projects in 2015, including "Realm," a superheroine film which would star Chinese actress Li Bingbing and another sci-fi movie "Arch Alien," although the films had not been made yet. And just days ago in May this year, China's Tianying Media struck a deal with POW! to bring Stan Lee's 1970s comic strip "The Virtue of Vera Valiant" to the big screen with a film titled "The Last Resort."
The latest suit alleges pursuant to their "conspiracy and agreement," the executives Duffy and Champion "knowingly made material misrepresentations of fact, and forged or fraudulently obtained a signature from Lee to give POW! Inc. the exclusive use of Lee's identity, name, image, and likeness."
Lee, 95, who created Spider-Man, X-Man and the Avengers, retired from Marvel Comics a long time ago. But he continued to launch new ventures and lent his name to various projects, including cameo appearances in nearly every Marvel superhero film. In 2001, he co-founded POW! ("Purveyors of Wonder") with Gill Champion and Arthur Lieberman, but the company was sold to Hong Kong-based Camsing International last year.
The complaints noted upon death of Lee's wife Joan B. Lee last year that, "Lee at age 94 became the target of various unscrupulous businessmen, sycophant and opportunists who saw a chance to take advantage of Lee's despondent state of mind, kind heart and devotion to his craft," pointing out Duffy and Champion knew about his diagnosis of advanced macular degeneration, which has left Lee unable to read or drive on his own since about 2015.
They were "two of the opportunists" and preyed "on his infirmities while he was in a state of despair," the suit added.
POW! Entertainment later released a statement to deny all of the accusations, "The allegations are completely without merit. The notion that Mr. Lee did not knowingly grant POW! exclusive rights to his creative works or his identity is so preposterous that we have to wonder whether Mr. Lee is personally behind this lawsuit."
The statement noted, "There is no question Mr. Lee -- who, along with his daughter, was and remains a substantial POW! shareholder -- clearly understood the terms of the agreements he signed. The evidence, which includes Mr. Lee's subsequent statements and conduct, is overwhelming, and we look forward to presenting it in court."