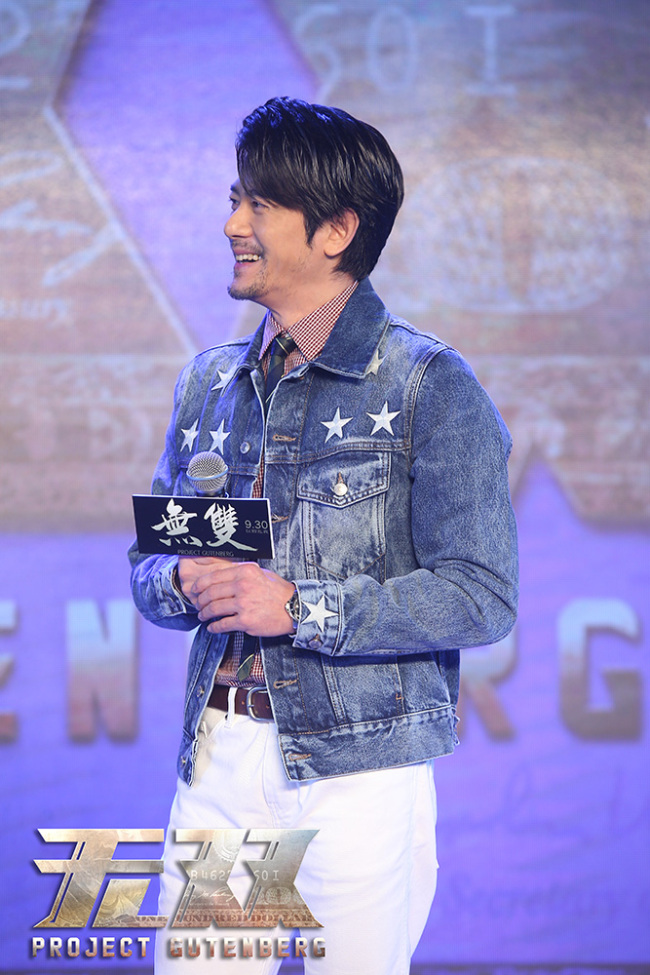 Hong Kong superstar Aaron Kwok has recently challenged himself by portraying a painter in a film about a gang making counterfeit currency.
Kwok has recently promoted his new film, titled "Project Gutenberg" in Beijing.
"In the film, I'm a skillful painter. I spent most of my time on surfing Internet and looking carefully at how some professionals draw. This is my first-ever experience by playing a painter."
His costar is Chow Yun-fat who acts a mastermind behind the counterfeiting gang.
Project Gutenberg is scheduled to release in Chinese cinemas on September 30th.