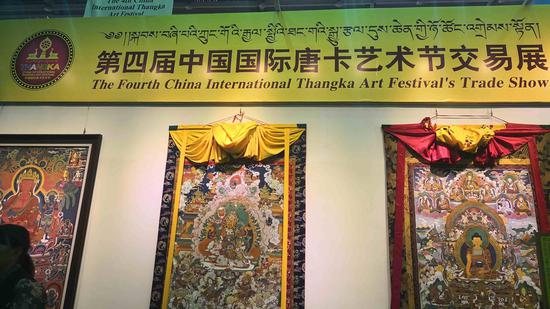 The China Tibet Tourism and Culture Expo has opened in the country's western region and is showcasing traditional products. Tibetan culture is also being celebrated during the event.
Located on the Qinghai-Tibet Plateau, also known as the Roof of the World, Tibet is a place where many come to seek inner peace. But for people living here, they're eager to go elsewhere and share their made-in-Tibet products and techniques. That is why hundreds of exhibitors have seized the chance at this year's Tibet tourism and culture expo.
For visitors, it's easy to be mesmerized by the hundreds of products on display, but it's the Thangka Art Festival that's been stealing the spotlight. Thangka master Norbu Sethar has been participating in the expo since the very beginning.