Researchers of China's Longmen Grottoes are watching closely the investigations into a stone Buddha head removed from an auction in New York, which may be from the UNESCO world heritage site, reports Henan Daily.
The Buddha head listed on Sotheby's auction on September 12 has triggered disputes recently. According to Sotheby's catalogue, the Buddha head, 70 centimeters high, is believed to date back to the Tang Dynasty (618-907AD), with an estimated price of 2 to 3 million US dollars. It was tabbed from a private collection.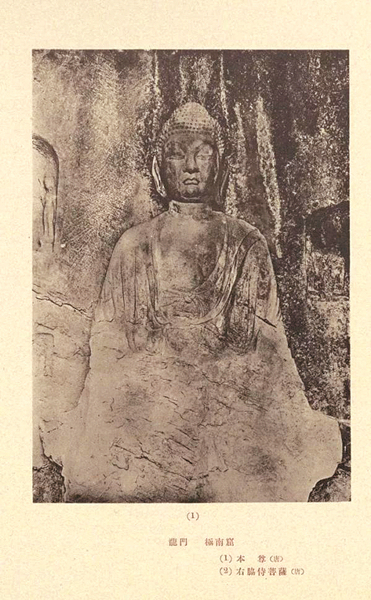 However, it was later found that the item highly resembles the head of a Buddha statue at the Longmen Grottoes, as shown in a photo taken by Japanese scholars in the 1920s at the grottoes. It is estimated that the head of the Buddha statue in the photo was stolen between 1920 and 1949.
The item was then removed from Sotheby's catalogue before the auction.
According to a South China Morning Post report, Sotheby's is reviewing the case.
A staff member from the Longmen Grottoes Research Institute said the fracture surface, profile and style of the Buddha head put up for auction by Sotheby's, as shown in released materials, are features very similar to those of a cultural relic stolen from the grottoes. However, confirmation can only be made after checking the Buddha head itself.
Researchers have made field investigations at the grottoes and will closely follow the development of the matter and collect related information, said the staff.
If the Buddha head is confirmed to be from the Longmen Grottoes, they will move for its repatriation to China, the staff added.
The Longmen Grottoes in central China's Henan Province was inscribed on the UNESCO World Heritage List in 2000 for tens of thousands of Buddha-related statues carved in cliffs at the site.