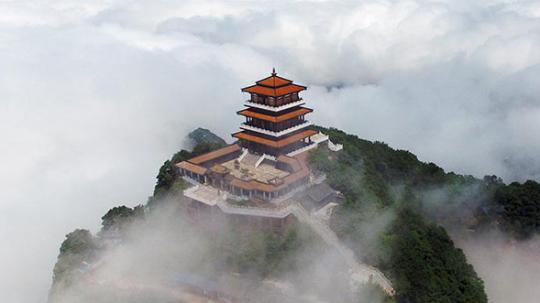 A mountain has appealed to many with its household folklore, rising patriotism education, Taoism culture and stunning scenery.
Many Chinese learned the classic tale "The Foolish Old Man Removes the Mountains" back in their elementary school time. In the story, a 90-year-old man attempts to move two mountains standing in his way by himself and fails to make much headway. He decides the job would fall on his children after him. But his perseverance impresses the gods who grant his wish.
One of the two mountains is Wangwu, located in Jiyuan, central China's Henan Province, which was clad in red-and-yellow leaves earlier this month.
Wangwu Mountain, named a UNESCO world geological park in 2006, covers an area of 270 square kilometers, with the peak at 1,715 meters, and has many Taoist temples.