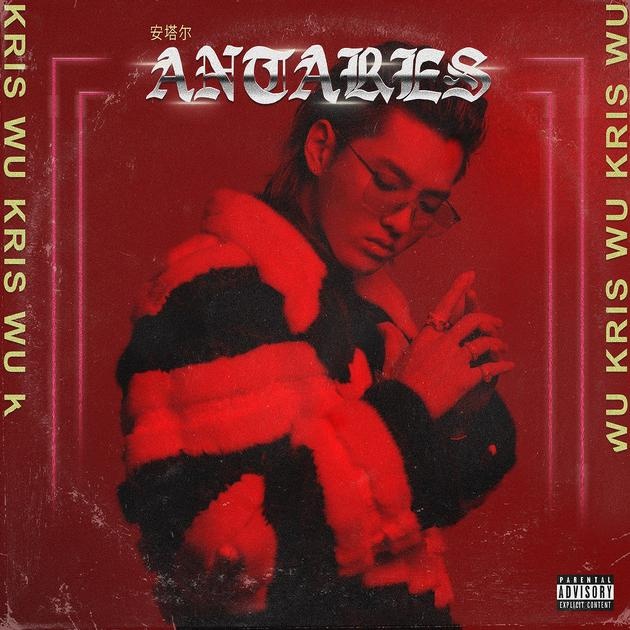 Chinese-Canadian singer and actor Kris Wu became embroiled in controversy on both Chinese and American social networks recently, after his Chinese fans flocked to the American iTunes site to buy his new songs.
Born on Nov. 6, 1990, Wu is an accomplished artist and idol enjoying huge popularity in China, with 44.7 million followers on his Sina Weibo account. He was a former member of the South Korean-Chinese boy band EXO. In recent years, his star kept rising as he acted in many top grossing films such as "Mr. Six," "XxX: Return of Xander Cage," "Valerian and the City of a Thousand Planets" and "Journey to the West: The Demons Strike Back."
He also served as producer of the Chinese variety show "The Rap of China" and signed with Universal Music Group/Interscope Records to release his works both domestically and internationally.
However, he is still relatively unknown in the United States when comparing to megastars like Ariana Grande and Lady Gaga.
So, when his album "Antares" was released to the iTunes U.S. store on Monday, seven songs from the album quickly took over the iTunes U.S. Top 10 songs charts. The only song that managed to break his monopoly of the top five was Universal Music Group's other megastar, Ariana Grande, whose new single "Thank U, Next" reached No. 4.
The unprecedented phenomenon caused many music fans as well as Grande partisans to cry foul, while many took it to Twitter and China's Sina Weibo microblog to air their unhappiness. As Twitter trending shows, many of the North American audience asked "Kris Who?" and accused his fans of using the automated bot internet software or VPNs to manipulate the charts.
Scooter Braun, Grande's manager, reportedly questioned the authenticity of Wu's iTunes dominance, tweeting "He is using bots. […] We are not worried. It's unfortunate but you can't stop Ari," according to a screen grab circulated online.
However, he then tweeted on Sunday denying he had ever made the post, "I don't know @KrisWu but I wish him nothing but the best. There is a fake tweet going around."
Wu's incredible dominance of the iTunes U.S. chart is either because of Wu's album being released in China until his birthday on Nov. 6, so that fans not willing to wait had to buy his new music already available on Nov. 2 from the U.S. iTunes store; alternatively, it was due to Chinese fans being really eager to show their support for Wu to help him get big exposure and record a boastful achievement on American platforms.
However, this enthusiasm led to a backlash. Not only American audiences, but also many Chinese critics, ridiculed Wu's fans for such a mis-orchestrated move on both Chinese and American social networks. Some went on to say that Wu's musical qualities so far did not deserve such success.
Apple's iTunes made no comment about the controversy, but Wu's music abruptly slipped out top 100 of the chart. Grande's new song was then able to make the top spot. In the absence of an official explanation, some still saw it as a punishment for "fraudulently acquired sales" amid rumors that Wu's music was being removed from the iTunes U.S. store.
However, Universal Music China released a statement on Wednesday afternoon denying the rumor, "Mr. Kris Wu's digital album and singles can still be purchased at the iTunes U.S. store, and the sales data and positions are authentic and valid. The rumors are malicious fabrications, and Universal Music reserves the right to pursue legal action against those who fabricated and spread rumors which caused seriously bad influence on Wu and his label."
Wu's studio also released a statement complaining of false information continually emerging online since the release of the album. "All of them are defamation and slander," the statement said, with Wu's team looking at legal options for redress.
It was not the first time Wu appeared on the iTunes chart. Last year, his collaboration with Travis Scott, "Deserve," made the iTunes hip hop songs chart while his last album "Like That" also made it to the top on U.S. iTunes album chart.
"Billboard and Nielsen Music are working closely to ensure both the accuracy and legitimacy of the sales volumes being reported for Kris Wu this week," a Nielsen representative said in a statement on Thursday, "We capture data from a number of sources including streaming, radio and retail, allowing us to validate the accuracy of sales and playback information as well as identify anomalies. As we do with all reports when irregularities are noticed during the normal weekly validation process, we work closely with our partners to address the issue, which may result in excluding any irregular or excessive sales patterns, prior to charts being finalized."
The latest post from Braun on his Instagram account defended Wu, saying he talked to the singer and clarified the rumors.
"Kris is a great artist who on a global scale is a star. It was explained to him and myself last night that because his release was held back in China for his birthday his fans went and got the music any way they could and that was via U.S. iTunes."
Braun added, "He has never been removed from the charts on iTunes. That is false."