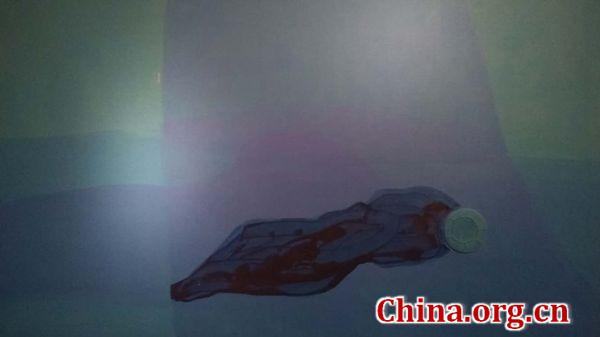 Ever since the 12th century, when explorer Marco Polo described the marvels of ancient Chinese civilization to European readers, a long and rich history of cultural exchange has developed between China and Italy. Many writers, artists and travelers today continue to foster a mutual understanding between the peoples of both countries.
A temporary exhibit, open through Dec. 23 at the China Millennium Monument in Beijing, is now continuing this tradition of cultural exchange. "Beyond the Horizon -- Contemporary Art from Italy," curated by Zhang Yidan, presents a diverse and exciting collection of recent works by 25 contemporary Italian artists.
Unlike well-known Renaissance classics, such as "Sistine Madonna" by Raphael Sanzio and Michelangelo Buonarroti's David sculpture, many of the works on display here will be unfamiliar to Chinese audiences. However, this wide-ranging collection, which includes forays into expressionism, abstract art and surrealism, is a refreshing twist on the centuries-old exchange.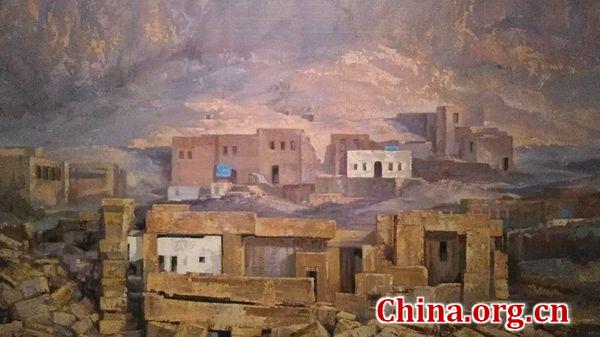 The variation creates a memorable contrast between each piece and allows each of the 25 artists ample space to showcase their work. One minute, visitors may find themselves gazing into the abyss of Paolo Laudisa's imposing "Vacation," and the next, examining the slightest details of Giorgio Distefano's photorealistic landscape paintings.
Jiang Songping, an art professor of Jiangsu University, reiterated Italy's dominance as a cultural center of the world: "The country is so beautiful – the landscapes and the aging castles built with stone. The country fosters this kind of strong artistic atmosphere wherever you go."
"Different from the classical paintings, the contemporary art on display here reflects the lives of modern people. Italy ranks at the forefront of contemporary art, with its unique blend of the old and new," Jiang continued.
Wang Shulin, a retired science teacher and painting enthusiast, said, "These Italian paintings are unfamiliar and obscure to me because they look so different from our [Chinese] paintings. I think that might result from different inner worlds between our two peoples."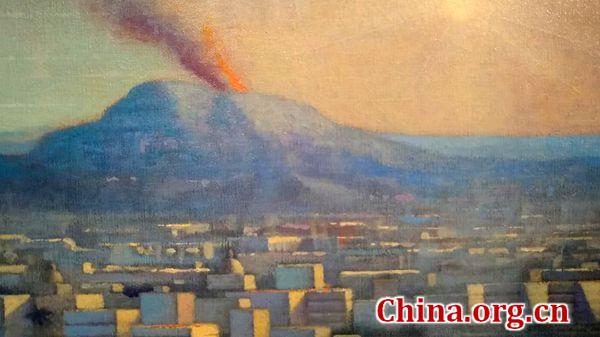 According to Jiang, the modern arts starting from Claude Monet, and on display here, mirror industrialized society. Due to this, he explained, modern Chinese painting shares many commonalities with the art on display here.
"However, the difference might be that the Chinese artists are able to draw a fish without water, but the western artists must show the water when they are trying to portray the fish," Jiang said.
Ultimately, "Beyond the Horizon -- Contemporary Art from Italy," stands as not only a fitting tribute to centuries of cross-cultural transfusion between Italy and China, but also a refreshing collection of original work.