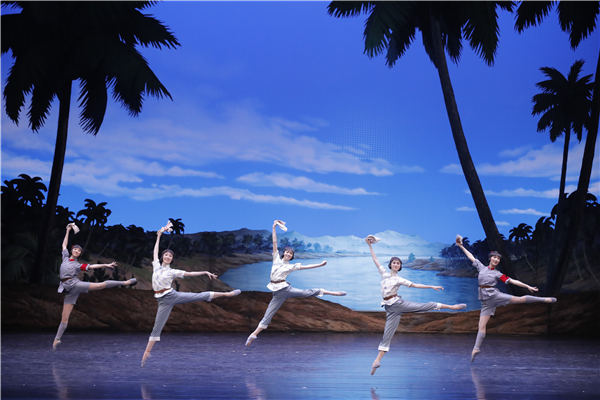 China's dance scene mourns performing arts pioneer, Li Chengxiang, who passed away last week.
Tributes have been pouring in for Li Chengxiang, a renowned Chinese dancer-choreographer, who died at the age of 87 on Dec 14 after a long illness.
According to the National Ballet of China, which was headed by Li from 1984 to 1994, he was diagnosed with cancer in 2002, but his health condition worsened over the past two years.
On Dec 17, Chinese ballet dancers, former colleagues and friends of Li gathered at the National Ballet of China in Beijing to mourn his passing.
Ballet in China has a nearly 60-year history. Li was among the first group of Chinese ballet dancers who received training from Russian experts in the 1950s. In 1957, Li became the assistant teacher of the Beijing Dance School when Russian dancer and choreographer Pyotr Gusev was the school's artistic director.
With the founding of the National Ballet of China in 1959, Li played in the first three classic ballet productions adapted by the troupe: Swan Lake, Le Corsaire (The Pirate) and Giselle.
Of all his choreographic works, the best known is Red Detachment of Women, China's first original ballet production, which premiered in the capital in 1964 and in which, Li played the ruthless landlord Nan Batian. It is perhaps best known in the West as the ballet performed for former US president Richard Nixon during his visit to China in 1972.