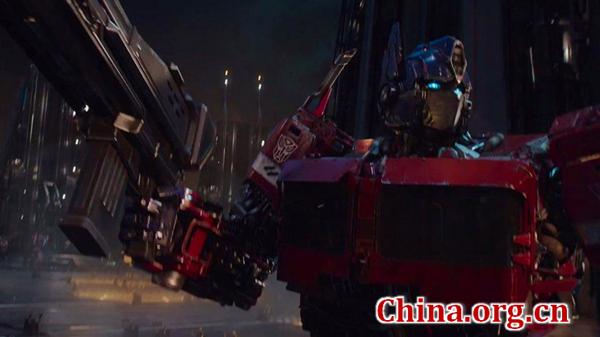 Di Bonaventura agreed this was the big highlight of "Bumblebee," and when there are far fewer Transformers involved this time, they can give a few characters more time and more scope to develop in depth, rather than a lot of characters creating a sense of mess.
"So, that allows you to get to know the characters in a way you've never done before, which I think is really cool and fresh. By setting the film in 1987, we didn't have to repeat anything we have done before. And we are able to use Generation One, which is really cool," he said.
As for the film's great appeal to the female audience, as the protagonist was changed to a young woman, the producer said he talked with Spielberg, Michael Bay and Paramount Pictures executives years ago about this idea. "We think we have enough stories with 'boy and car'; now, maybe, we can try a 'girl and car' combo."
Before its China debut, "Bumblebee" had been screened in North America and other markets for more than two weeks at the end of 2018. As of Jan. 2, 2019, it grossed US$81.7 million in the United States and Canada, and a total worldwide gross of US$190 million.
And it won unexpectedly-strong praise from the film critics: for example, 93 percent of the "fresh" rating on the American review-aggregation website RottenTomatoes.com. As the film critic J Hurtado, writing for the Screen Anarchy website, noted: "This is the Transformers film we wanted all along."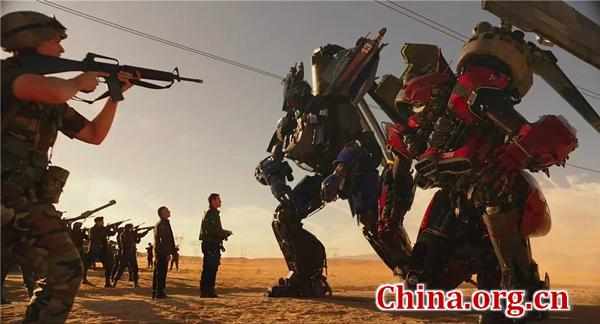 The "Transformers" series of films has a huge fan base in China, as they resonate with the generations born in the 1970s and 1980s. The American animated series of "The Transformers" became a hit when it was introduced to China in 1987, and childhood memories survive over generations through cartoons, movies and toys.
The iconic movie franchise also reflects China's fast-growing film market ― now, the world's second largest ― as, so far, the previous five installments grossed 5.35 billion yuan.
The fourth installment of "Transformers: Age of Extinction" was outstanding, as it not only had implanted advertisements of many Chinese brands, but also had stars such as Li Bingbing and Han Geng, plus being shot in Hong Kong and Chongqing's Wulong Scenic Area. Unsurprisingly, the film also became the highest grossing one in the series at China's box office, producing a stunning 1.97 billion yuan, which is even more than its North American gross of US$245.4 million.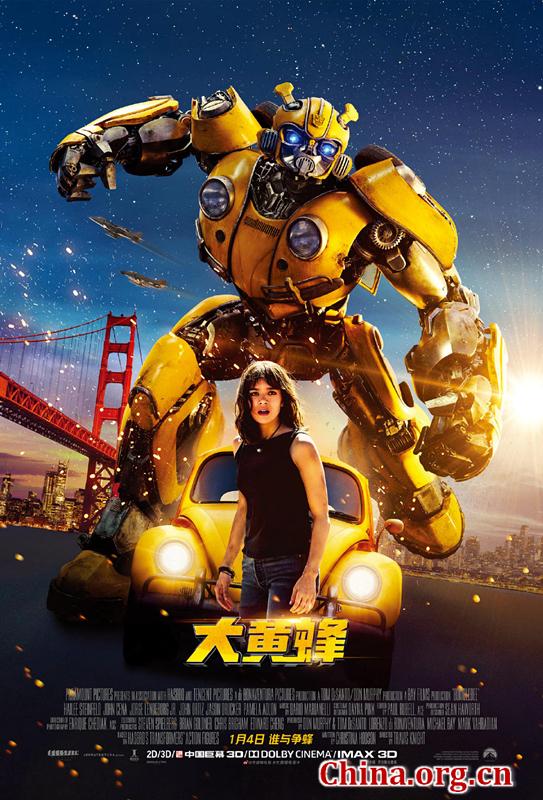 "Bumblebee" may not break box office records in China, yet it will surely be the biggest film for the market without any real challenges and rivals all through January, before the competitive Spring Festival film season arrives on Feb. 5.