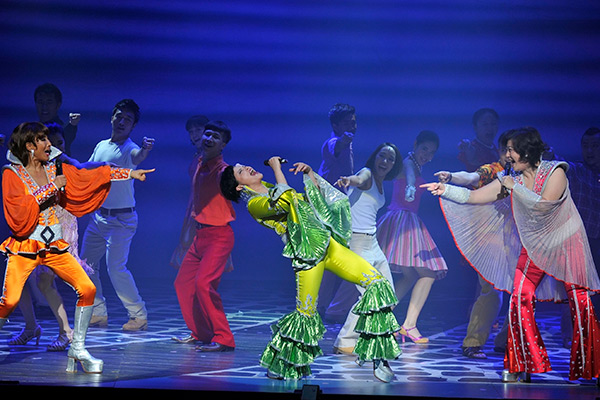 Shen Xiaocen still remembers the moment when she received an audition notice for the Chinese version of Mamma Mia!, nine years ago in London.
Shen, a star singer active in China during the 1980s, now lives overseas.
"Starring in Mamma Mia! is the ultimate dream of my singing career," she says. "I longed for an opportunity to sing in this globally popular production, using my native language back in my motherland."
Mamma Mia!, a jukebox musical that premiered in London in 1999, is based on 22 songs of iconic Swedish pop group ABBA. It tells the story of kinship, friendship and romance.
As of 2018, it had been performed in 440 cities in 50 countries, attracting an audience of over 60 million people.
The Chinese version of Mamma Mia! made its debut in Shanghai in July 2011, constituting its 14th language version, and has been performed 400 times. The show has just ended its run in Beijing, and will be staged on Friday in Chongqing, on Jan 22 in Nanjing and on July 19 in Shanghai.