A book targeting China's amyotrophic lateral sclerosis (ALS) patients launched in Beijing on April 20, 2019, telling their experiences in dealing with the disease.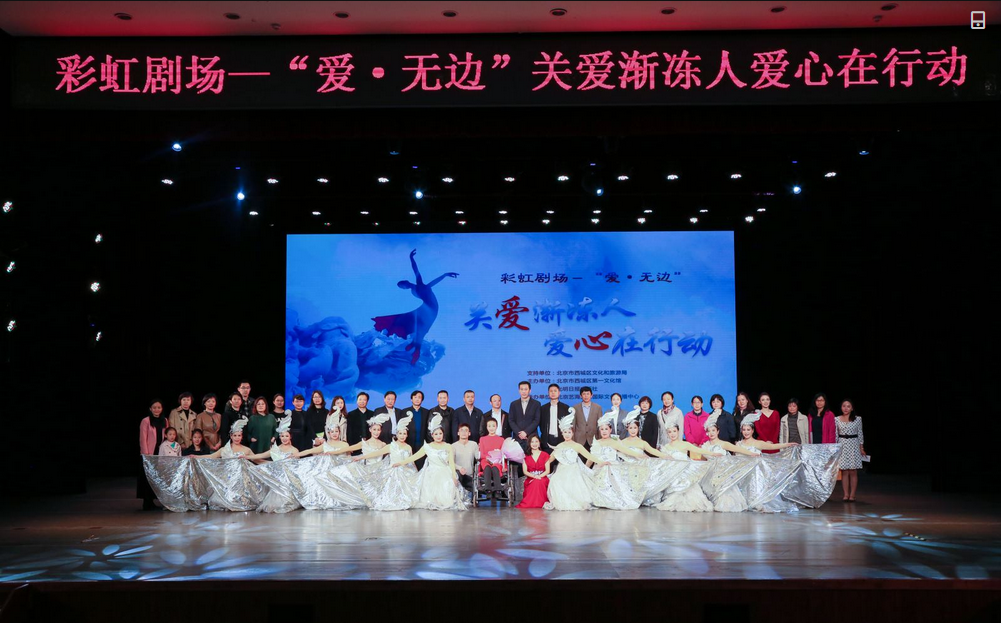 "I am an ALS patient. When I knew I was diagnosed with the incurable disease three years ago, I was shivering in despair and fear, losing all my hope for the future and just waiting for death. Luckily, I met a friend who was also an ALS patient, he told me that even a slight glimmer in the dark could light up the future of hope."
Ge Min wrote those lines in the book titled "Because of love, we never give up", and said that was the main reason why she started her official account "Bing Yu Ge". It eventually became a platform for more than 300 ALS patients across the country to share their stories on their fight against the disease.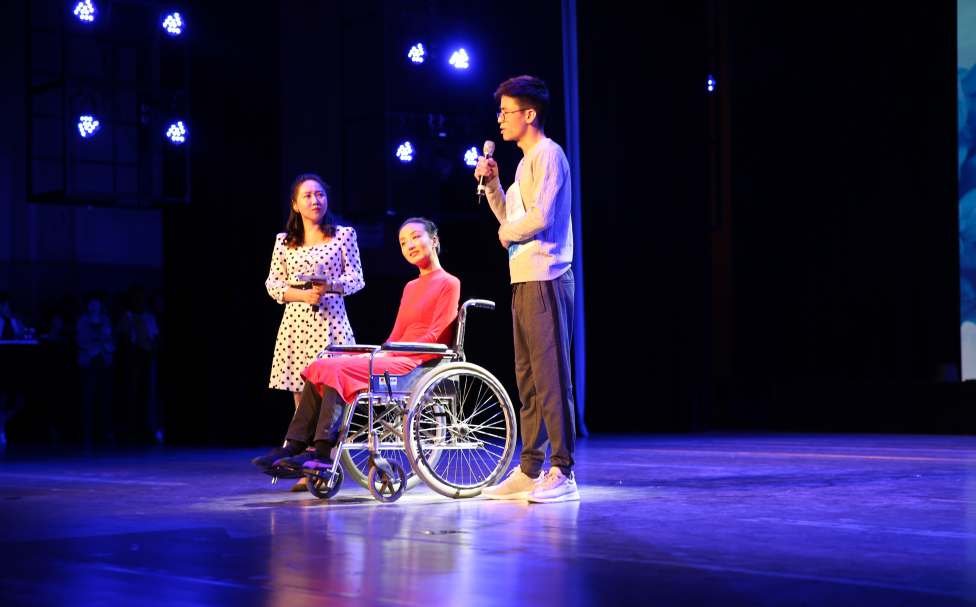 Over the past three years, Ge started an official account "Bing Yu Ge" and an online group named "Yi Mi Yang Guang" (or translated as "one meter sunlight") for ALS patients. The group now has more than 1,000 patients and patients' relatives who share their experiences and support each other.
"I want to use my personal experience to let all ALS patients know that though we suffer from this incurable disease, there is still a lot we can do to enrich our lives."
Commonly known as Lou Gehrig's disease, ALS is a rare and incurable neurological disorder which gradually causes muscle weakness and atrophy throughout the body. About 90 percent of victims die within five years after symptoms first appear.
Fan Dongsheng, chief of the neurology department in Peking University Third Hospital said this book marked a major milestone in the history of the rare disease in China, "This is the first autobiography of China's ALS patient group, from which we see their strong love and hope for the future. They are using their stories to tell more ALS patients that they are not alone, and there is always hope as long as they don't give up."
This new book, published by Guangming Daily Press, is a collection of stories from dozens of ALS patients like Ge Min, who aim to share their experience in dealing with the disease and are calling for more attention and support from society.