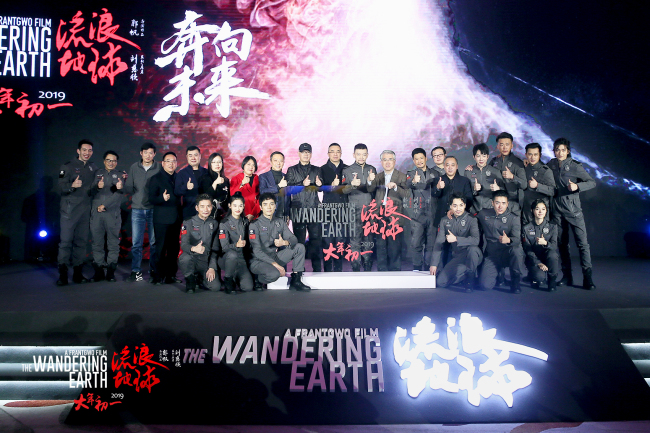 Netflix, the world's leading internet entertainment service, has released a trailer of "The Wandering Earth" with English subtitles. The move is part of an effort to promote the Chinese sci-fi hit before it premieres on Netflix on May 6, 2019.
The movie hit screens in China on February 5, 2019, earning 4.6 billion yuan (683 million US dollars) at the box office, making it the second biggest Chinese sci-fi earner ever at the Chinese box office.
Netflix has since acquired the movie rights, with plans to make it available in various languages.