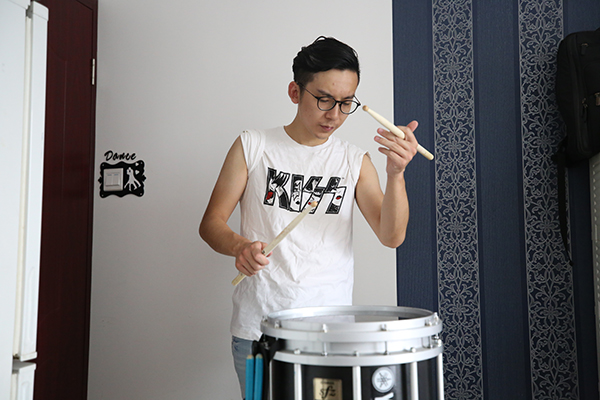 It's Sunday, and Komatsu Yota, a 28-year-old from Japan is on a bus, heading toward a Beijing-based theater for a clapper talk performance.
Clapper talk is a traditional Chinese form of narrative singing accompanied by a pair of bamboo clappers to mark the beats.
Komatsu can perform the folk art in fluent Mandarin.
"I really love the loud cheers of Chinese audiences, and that motivates me to perform better. In Japan, people are relatively reserved," he says.
Attracted by Chinese history and culture, Komatsu moved to Beijing in 2010, and he learned clapper talk for four years.
Born in Yokohama, a Japanese coastal city near Tokyo, he fell in love with Chinese culture as a child.
"At 5, I saw an action movie Project A starring Jackie Chan, and after that I became a fan of Chinese kung fu and martial arts," he says.
"As I watched more Chinese movies, I was also attracted by traditional Chinese clothes and characters, and I wanted to see the country in person."
So, he came to China to study at Beijing Foreign Studies University, where he earned his bachelor's and master's degrees. The Chinese language did not prove difficult to master, as he started learning it at high school, and he practiced imitating the accents from the Chinese TV shows and kung fu movies he watched back home in Japan.