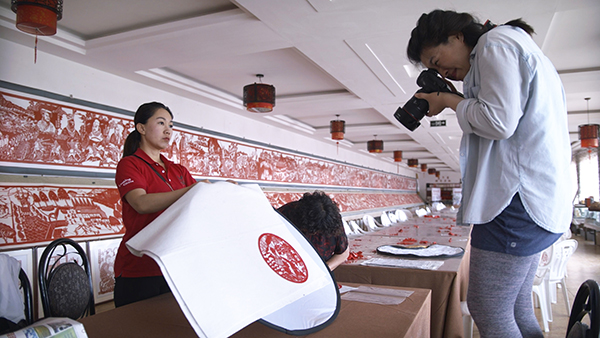 A project launched by Beijing Normal University invites foreign filmmakers to visit the country and use film to focus on activities that foster understanding and create bonds, Xing Wen reports.
The documentaries zoom in on those who make a difference. The Looking China Youth Film Project, organized by the Beijing Normal University, shows ordinary people doing extraordinary things or the bond between humans and nature. Their passions are documented by domestic and international filmmakers who portray the inspirational activities of their subjects.
Ge Yuxiu's story puts both beauty and danger in the frame. Crouching, waiting, ready to shoot, his military training comes in handy but the shot he takes will be with a camera. Wearing a brown wide-brimmed hat, a khaki vest and faded overalls, Ge is camouflaged in the high grass. At one with nature. He recognizes the high-pitched chorus of wild birds and insects such as bush crickets and katydids. The wind rustles a scattering of plants on the flat, monotonous and desolated land in Northwest China's Qinghai province.
The 65-year-old is waiting for a moment to shoot, to click his long-focus camera and capture a breathtaking image of rare wild animals.
In the early 1970s, the Shandong native moved to Qinghai for military service and first picked up a camera to record life in the army.