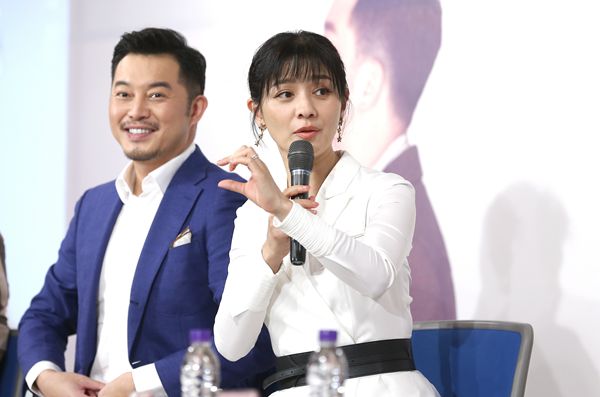 A Chinese play, Revolutionary Road, adapted from American writer Richard Yates' 1961 novel with the same title, will make its debut at the National Center for the Performing Arts in Beijing on Aug 14 and will run until Aug 16.
The novel is about the story of Frank and April Wheeler, a young, middle-class couple living in a Connecticut suburb in the 1950s with their two children, who struggle with the idea of seeking a better life in Paris. It was adapted into a movie in 2008, which was directed by Oscar-winner Sam Mendes, and starred Leonardo DiCaprio and Kate Winslet.
"This is the first time that the novel has been adapted into a Chinese play, and we wanted to do it because the story is relevant to contemporary Chinese audiences, especially the rising middle-class," says director Jiang Tao, who is also a professor at the Central Academy of Drama in Beijing. "The story mirrors our present existence and inspires us to think about our lives."
Published in 1961, Revolutionary Road is Yates' first and, arguably, most famous work. The novel was nominated for an American National Book Award.
Tian Xiaowei and his wife, Zhu Zhu, are the scriptwriters of the Chinese version of the play. Tian, who is also a student of Jiang's, says he read the original novel and watched Mendes' movie during the two years he spent preparing the script.
"It was very challenging to work on the script as a couple, since we have similar quarrels in real life as the Wheeler couple do in the story. We asked ourselves many questions while working on the script, like how we should live our lives and who we should be," says Tian, who also plays the role of John Givings, the son of the Wheelers' neighbors. "We also pose these questions to our audience in the theater."