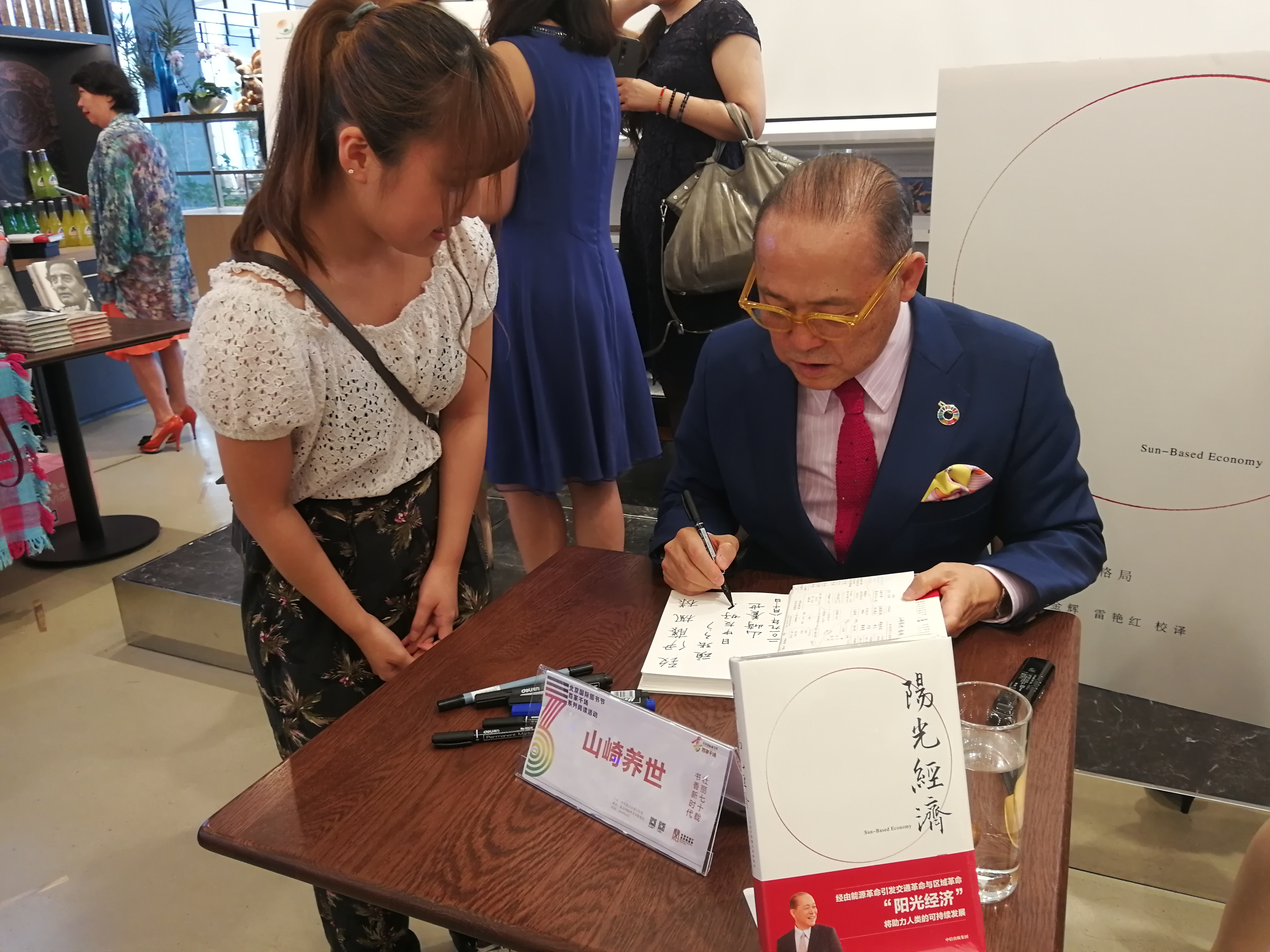 "Sun-based Economy," a new book by Yasuyo Yamazaki, a former advisor to the Japanese Ministry of Internal Affairs and Communications, was released in Beijing on Saturday.
The book analyses the influence of energy revolutions on human societies, and discusses how China can better contribute to world peace and development by promoting the development of a so-called "sun-based economy."
This doesn't simply refer to renewable energy, but an entirely different economic system that provides all humans with living necessities, including water, energy and grain, said Yamazaki at the book launch in Beijing.
Yamazaki stressed that many countries are facing grave threats from resource shortage and environmental pollution, while fights for dwindling resources have displaced many people.
"The sun-based economy can help address these problems, as it would provide sufficient energy, clean air and water as well as an improved environment, which in turn would lead to an increase in grain yield," Yamazaki said.
"It is the selflessness of the sun that points to the possibility of peaceful coexistence and common prosperity for mankind," Yamazaki continued. "Given that the sun won't die for at least 2 billion years, we have every reason to believe that a sun-based economy could boost the sustainable development of all human beings."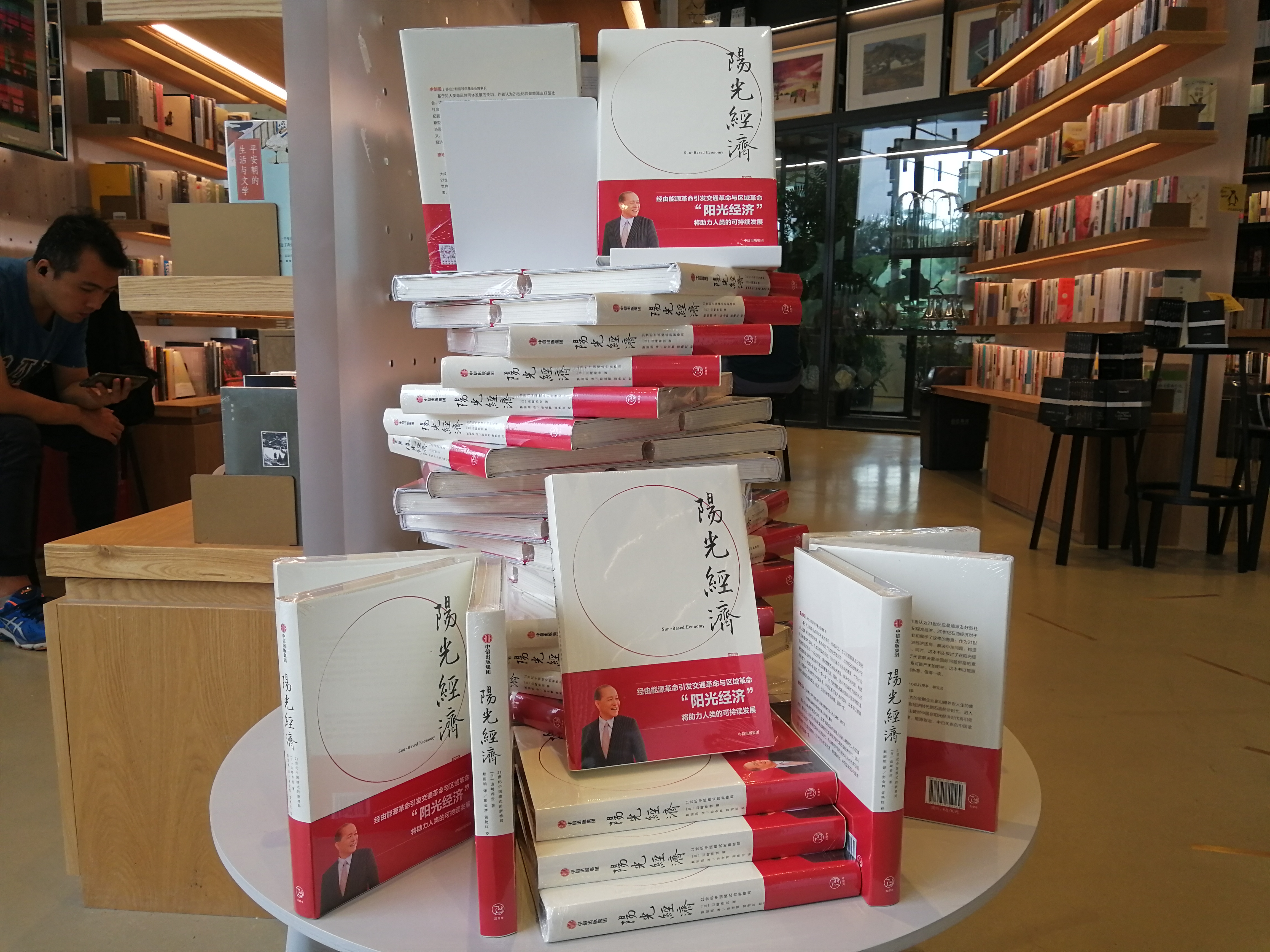 Yamazaki, a former Goldman Sachs employee who launched its asset management business in Japan in 1994, later became an advisor to the Japanese government on financial and international affairs. For the past decade, he has focused on renewable energy, infrastructure development and regional development in Japan and beyond.
Yamazaki stated that China now leads the world in promoting sustainable development. For example, the State Grid Corporation of China initiated the Global Energy Interconnection Development and Corporation Organization in 2016. It was part of China's efforts to implement a Global Energy Internet to meet global power demands with clean and green alternatives.
Yamazaki said China will play an increasingly important role in maintaining world peace and development. He advised the country to integrate the concept of the "sun-based economy" into its economic system in order to facilitate economic restructuring.
He also emphasized the importance of international coordination in developing the "sun-based economy," calling on the United States and Japan to participate in the Belt and Road Initiative, which has raised the hope of peace and prosperity in many countries.