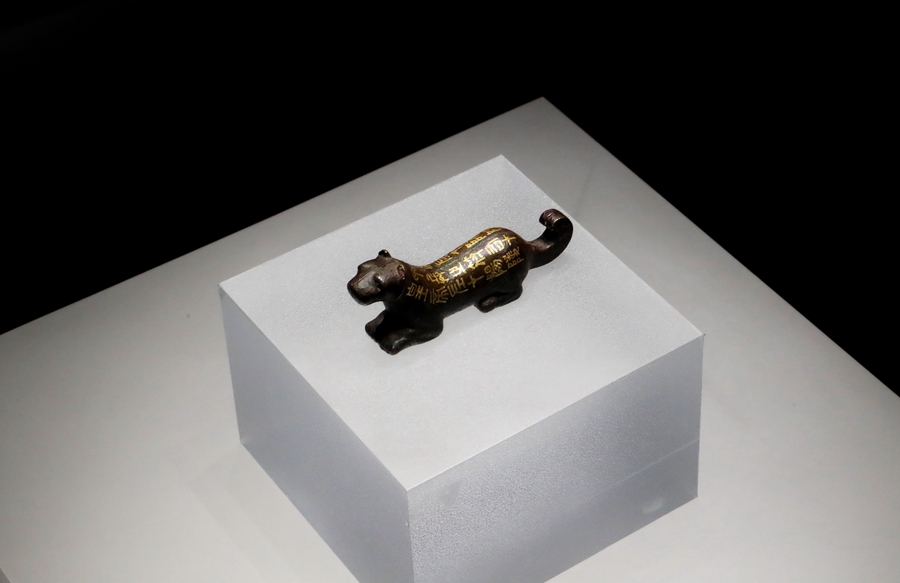 The late historian, Li Xueqin, once said the Liye slips had the same academic value as that of oracle bones and scripts found among the ruins of Yin, the last capital of the Shang Dynasty (c. 16th century-11th century BC) in today's Anyang, Henan province, and that of the Dunhuang manuscripts dating from the fourth to the 11th centuries, discovered in the Mogao Caves in Gansu province.
Ying Zheng, or Qin Shihuang, the founder of the Qin Dynasty, abolished a previous territorial feudal system of landholding and established prefectures and counties for better governance.
Liye was the government residence of Qianling prefecture under Dongting county. Its strategic importance as a military garrison and regional government is also reflected in writings on the slips.
For instance, a normal workday of an administrator in Qianling went like this: He arrived in office at 7 am and left at 5 pm; wrote down the time when he sent out or received official documents, including minutes and hours, indicating strict management at work. The slips also give clues on how work assessment was done then.