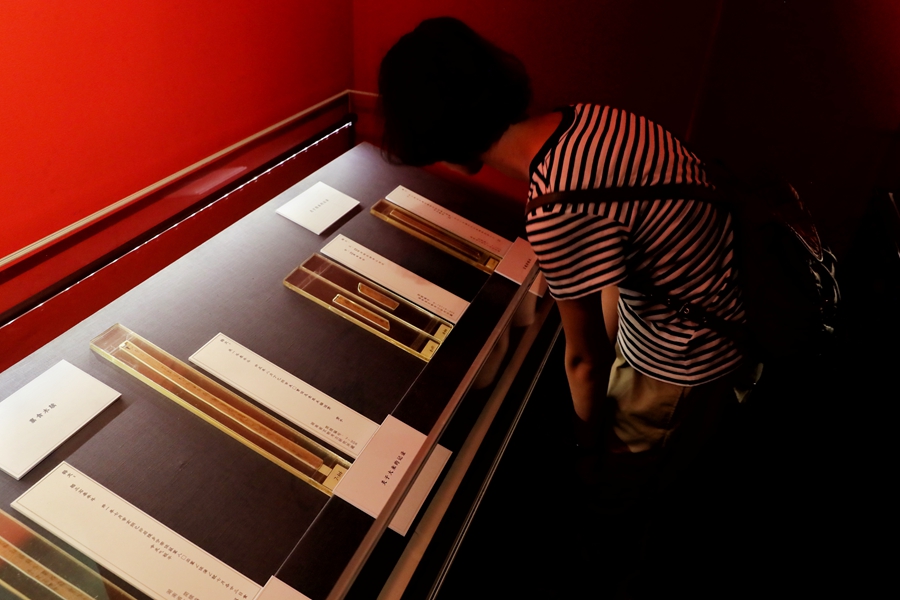 The slips mention archives of population by which one can see the number of permanent residents, immigrants, slaves, criminals and so on in Qianling. There are also documents of natural disasters and agricultural activities, also showing the attention Qin rulers paid to agriculture.
Perhaps more relevant to the exhibition visitors is daily life of the residents of Liye-the vegetables and fruits they had, the price of rice, medical prescriptions and personal mail.
Zou Heng, late archaeology professor at Peking University, once said the slips "demonstrate the specifics of people's lives at the time, showing the overall social life and would change our knowledge of Qin history".