Global prestige beauty retailer Sephora is turning on the "beauty power" in China by showcasing 89 new products, 20 exclusive brands and 6 beauty trends in its event in Beijing.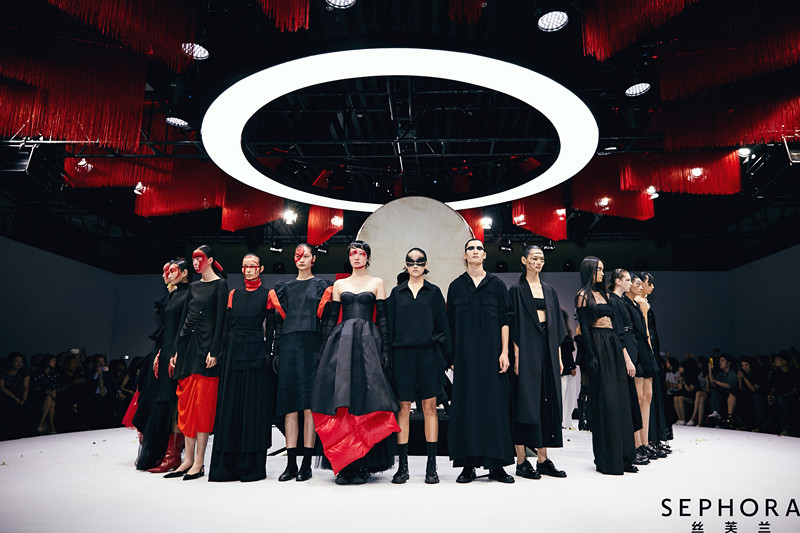 Its trend show, titled "Beauty Fusion: Sephora 2019 Autumn/Winter Global Beauty Trends Preview & Sephora Day," was held in Beijing on Aug. 28. Sephora's Beauty Master team professionally created 30 vivid make-up styles to demonstrate six global beauty trends. The show also featured 20 exclusive brands such as Atkinsons and Carolina Herrera that will release new products exclusively on its platforms.
The six new beauty trends are themed "C-Beauty," "Calligraphy Eyes," "Best Single-ingredient," "Carefree Color," "Anti-gravity Waves" and "Scent without Boundaries." The event's "Beauty Fusion" theme is derived from the brand's spirit of fearlessness and will fully demonstrate Sephora's courage to break through boundaries. This illustrates the pioneering beauty power of intertwining and fusing Eastern and Western cultures and creating new styles, according to its press release.
Maggie Chan, managing director of Sephora China said: "We have been dedicated to fulfilling the various needs of Chinese customers via the selection of products, integrated beauty services and the most up-to-date trends."
Besides that, "we want to turn on everyone's beauty power." Maggie Chan added: "as you can see, every model on the runway displays her unique personality, so the unleashing of beauty power will get everyone to showcase their personalities as well as their innovative spirit. We hope that what we have been doing is not just offering products. In fact, what we are really doing is conveying beauty power."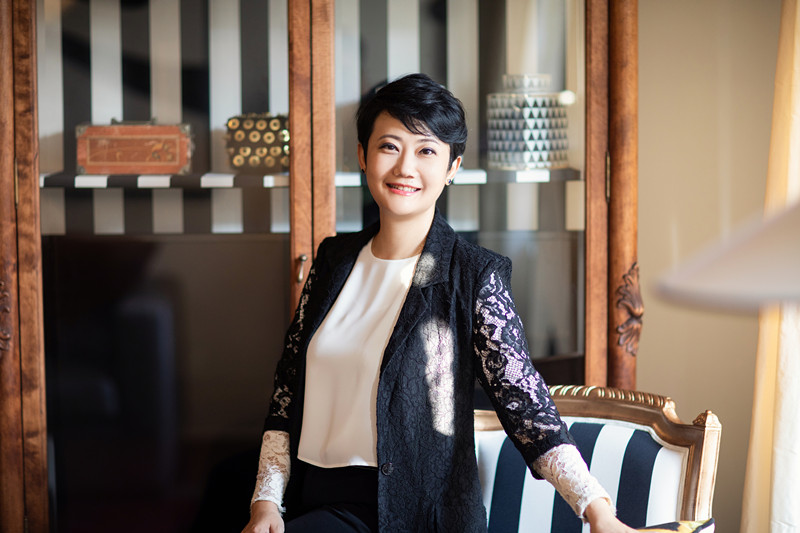 Paris-based Sephora, founded in 1969 in Limoges, France, has been owned by luxury conglomerate LVMH since 1997. It entered the Chinese market in 2005 and has now opened 240 stores around the country and launched online malls on various e-commerce platforms.
When asked how Sephora came up with the idea of releasing these new beauty trends, Chan said, "The trends shows are a positive effort by Sephora to encourage beauty enthusiasts to explore cutting-edge beauty. It is also a stage to showcase the professional skills of Sephora's team."
The beauty trends for the autumn and winter seasons highlighted in the show are groundbreaking and bold, they will also be the source of inspiration for product development. From September, customers will see the gradual roll out of many new products that coincide with the show's trends.
In terms of the differences in the beauty categories between China's market and other markets, Chan pointed out that the Chinese market is characteristic in several ways. For one, skincare is essential to Chinese consumers and is becoming more sophisticated with multi-steps and premium ingredients. Also, the use of make-up is growing rapidly and consumers enjoy trying out new colors. Another trend is that Chinese customers are less loyal to a single brand or product, but instead like to mix-and-match selective brands and niche brands and choose what fits them best.
As most of its customers are female, Sephora has also witnessed their personal growth and development. In these areas, Sephora has always been their advocate, "We do hope women can discover, study and create their own beauty, and we hope to be able to help them during this process," Chan said.
Apart from supporting women's personal growth, Sephora also highly values diversity, where all people, both men and women, can get together to share their love for beauty and increase their knowledge of beauty.
Sephora has already started to release male beauty products through its own collection in Chinese stores, which include concealer sticks, eyebrow brushes, BB creams and lipstick. This clearly shows Sephora's open mind and willingness to embrace diversification.