Thousands of people from 86 countries and regions gathered in Chengdu, China's Sichuan province, on October 17 for the 7th International Festival on Intangible Cultural Heritage.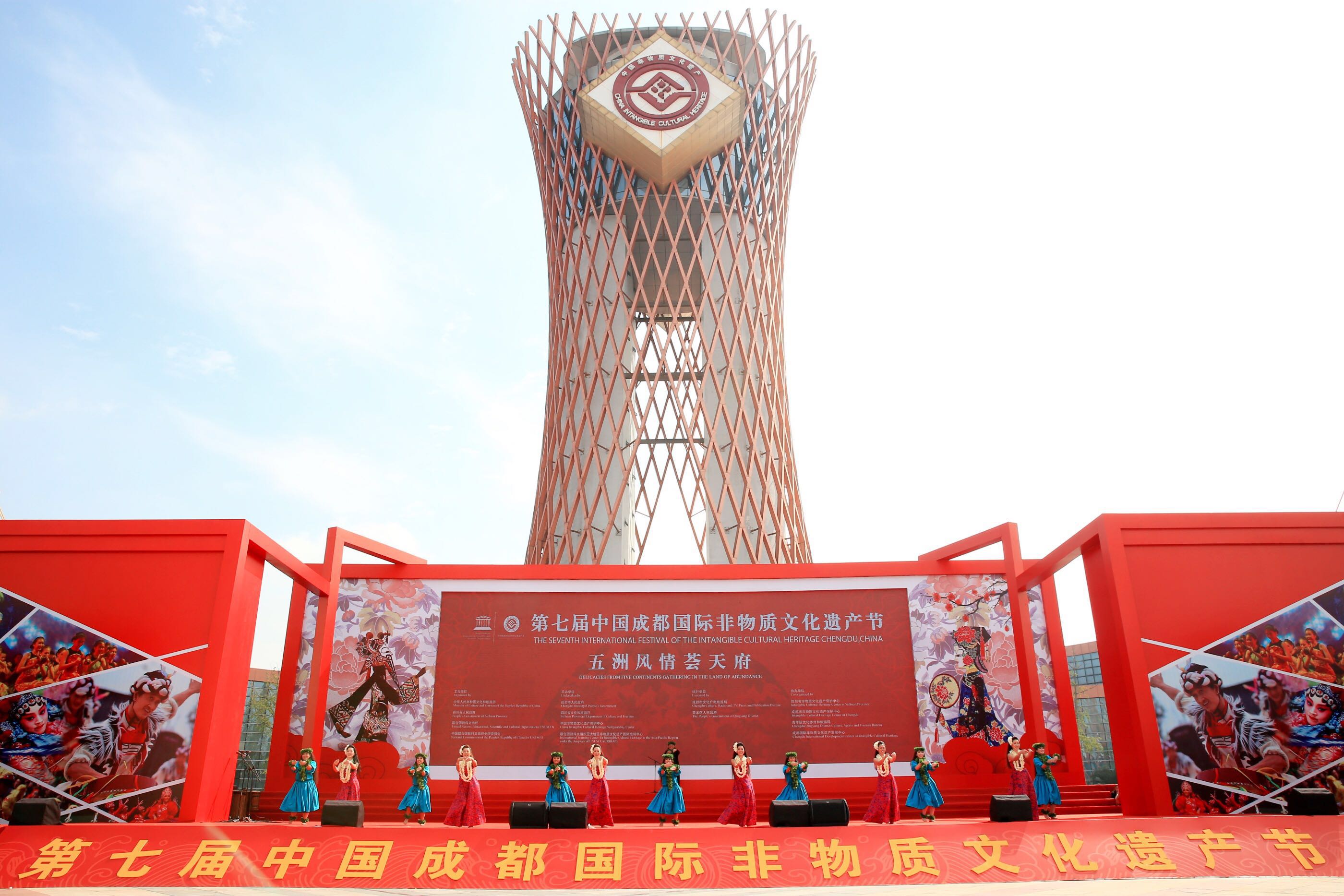 The six-day event features festive performances, international forums, exhibitions and cultural activities. Other highlights of the event include international competitions on traditional musical instruments and bamboo weaving, both of which are held for the first time since the event started in 2007.
Sponsored by the UNESCO, the event aims at promoting the protection and inheritance of intangible cultural heritage.
Himalchuli Gurung, program specialist for culture at UNESCO in Beijing, said that since 2017 the UNESCO office in Beijing has worked closely with the Ministry of Culture and Tourism of the People's Republic of China, seeking to improve world heritage protection and inheritance and to promote cultural creativity and world heritage development. She believes a sound development of tourism and intangible cultural heritage protection can push for sustainable development of the world.
The event is held every two years. Chengdu, being the permanent site for the event, is actively seeking innovative ways to promote Chinese culture and facilitate cultural exchanges among different countries.
Svetlana Nazdryn-Platnitskaya, from Belarus, a member of the Belarusian Union of Artists, came to the festival to showcase cultures of her country and seek inspiration from Chinese art.
The festival ambassador Li Ziqi is a Chinese internet celebrity with around 20 million followers on Sina Weibo, one of the most famous social media platforms in China. Her videos show rural life in Sichuan, featuring rich elements of traditional Chinese culture.
"I want to do my part to let more people know about Chinese culture," Li said. "Much of the popularity of my videos can be attributed to the appeal of the Chinese culture, rather than to myself."