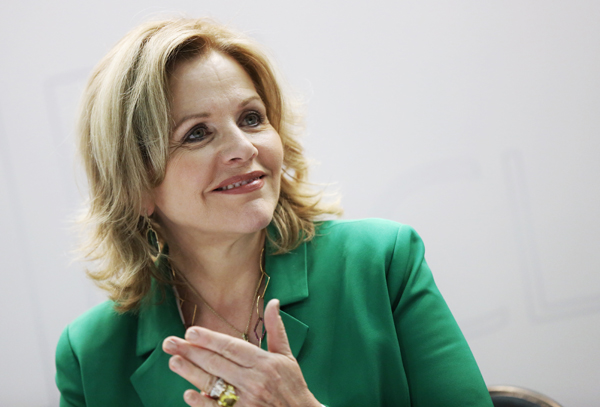 American soprano Renee Fleming performed with the China Philharmonic Orchestra under the baton of Yu Long at the Forbidden City Concert Hall in Beijing on Monday, as part of the closing gala for the 22nd Beijing Music Festival, a monthlong event held every fall in the Chinese capital.
"It was my first time performing at the Beijing Music Festival and I am honored to close it by working with Yu and the China Philharmonic Orchestra again," Fleming says in Beijing.
Fleming made her Beijing debut at a concert by the conductor Yu and China Philharmonic in 2007. Then in 2013 and 2017, she held her own concerts at the National Center for the Performing Arts in the city.
The repertoires that the soprano performed at her latest concert in Beijing were described by Fleming as "challenging and rich". The first half of the concert saw the soprano perform three of Franz Schubert's art songs, An Sylvia, Nacht und Traume (Night and Dreams) and Die Forelle (The Trout).
"Schubert composed more than 600 songs during his brief lifetime of 31 years. Over 200 years later, the songs still resonate," says Fleming.