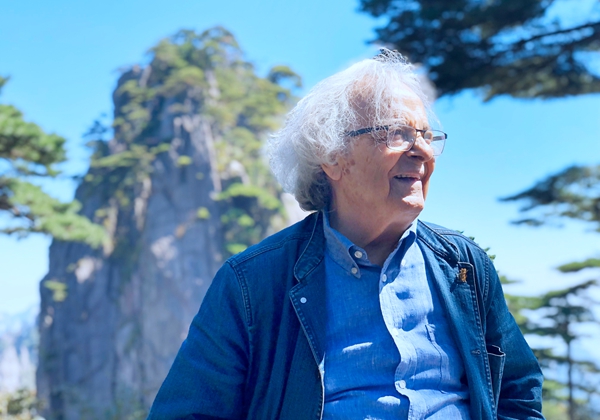 Jieli and other Chinese publishers have long embraced international cooperation, in numerous ways, including planning books written by Chinese writers and illustrated by internationally acclaimed foreign illustrators.
The Spring in the North might be the first to open up a new phase for publishing to global audience.
"China has a large and promising market for children's books, and it's becoming increasingly influential worldwide. Around 99 percent of our children's titles will usually be reprinted because of high demand. It's not difficult here for a single book to reach sales of more than 100,000 copies," Bai says.
"Additionally, our original titles are drawing worldwide attention for their quality and wonderful stories," he says.
Bai says those features have attracted not only foreign publishers, but also authors and illustrators.
One French and one American children's writer have contacted Jieli, respectively, showing an interest in publishing their upcoming stories in China first, instead of in their home market, Bai says.
"It's time for us to look worldwide for contributors and inspiration, in order for Chinese publishers to be better placed in the world market, and to boost our influence and production quality," he says.
In mid-October, China Literature Group joined forces with Disney China to create the first Chinese web novel series based on the Star Wars franchise, written by web fiction writer "His Majesty" (Guowang Bixia).
The stories featuring The Force and Jedi, the fundamental elements in Star Wars, will have a Chinese-style twist and will leverage the instantaneous reward and review system that the literary format of the online web novel-very popular in China-allows, including engagement between writer and reader.