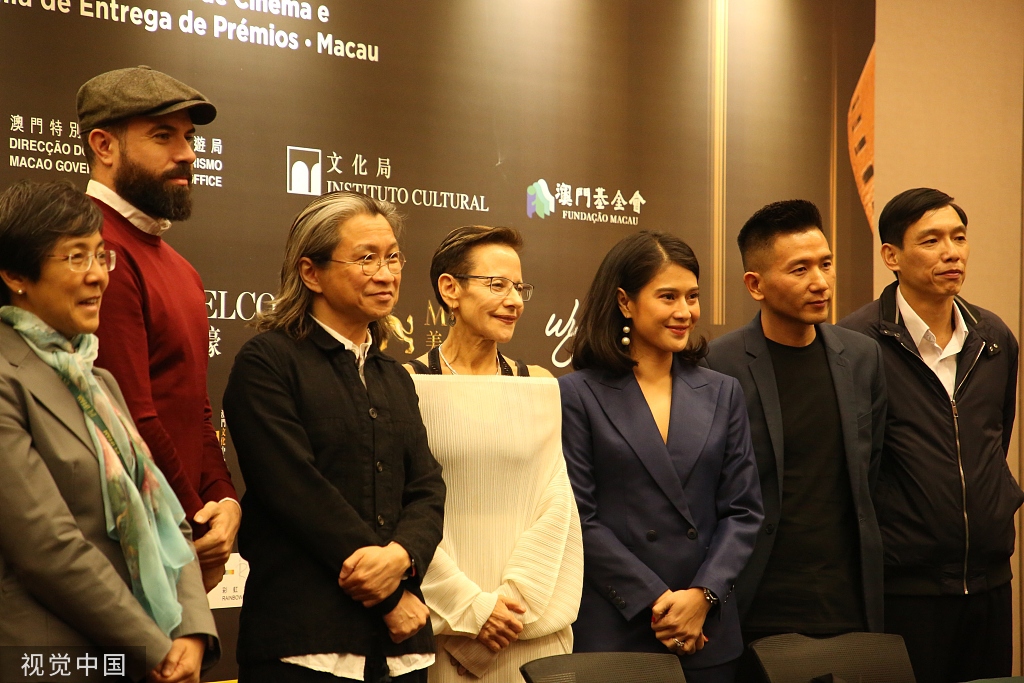 The 4th International Film Festival & Awards • Macao kicked off at the Macao Cultural Centre on Thursday night with over 50 films from around the world scheduled to be shown on big screens, along with a special segment to mark the 20th anniversary of Macao's return to motherland to become the Macao Special Administrative Region (SAR).
The film festival features a total of 50 feature films and six short films. Hong Kong actress Carina Lau, French actress Juliette Binoche and South Korean singer Junmyeon Kim are the talent ambassadors for the event, Zhou Dongyu is appointed as Actress in Focus, while Hong Kong director Peter Chan is chairing the international competition jury.
Speaking at the opening ceremony, Maria Helena de Senna Fernandes, director of the Macao Government Tourism Office (MGTO) and president of the film festival's organizing committee, said that, in the 20 years since Macao's return to the motherland, its culture, tourism, convention and exhibition industries had developed rapidly.
The organizing committee of the International Film Festival & Awards • Macao was committed to creating a platform for emerging new directors in Asia, and providing a platform for exchanges and cooperation among filmmakers and industry professionals from the global film industry, she said.
Ellen R. Eliasoph, a veteran U.S. film executive and producer, will serve as a juror of the competition with U.K. actor Tom Cullen, Indonesia actress Dian Sastrowardoyo, Taiwan-based Myanmar filmmaker Midi Z.
At a press conference before the opening ceremony, she said she believed the Chinese film market was one of the most diversified in the world, and filmmakers could find the unique stories here not possessed by Hollywood.
This year's film festival has seven non-competition units: Gala, Flying Daggers, World Panorama, Special Presentations, Director's Choice, Short Films and 20th Anniversary of Macao Special Presentations.
The 20th anniversary segment, specially designed by the organizing committee to celebrate establishment of the Macao SAR and to showcase its diverse cultural and creative industry, will screen Keo Lou's "Let's Sing," Oliver Fa's "Strings of Sorrow," Chen Shangshi's "Patio of Illusion," António Caetano de Faria and Bernardo Rao's "Ina And The Blue Tiger Sauna" and an anthology film "Years of Macao."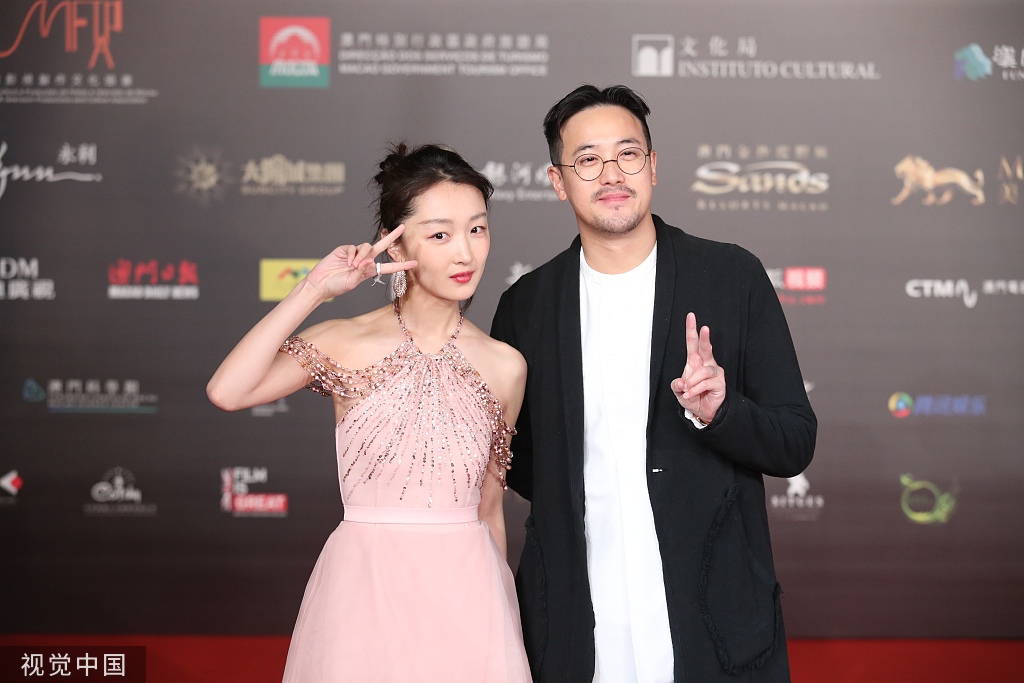 "Years of Macao" comprises nine short films set in different years and locations in Macao over the last 20 years. The films are made by local directors and each features a unique story reflecting the overall changes occurring since 1999. The stories share what the directors feel about Macao city using the language of cinema to convey their love for the city.
Directed by Tou Kin Hong, Penny Lam Kin Kuan, Albert Chu Iao Ian, Emily Chan, Peeko Wong, Chao Koi Wang, Maxim Bessmertnyi, Mike Ao Ieong Weng Fong, and António Caetano de Faria respectively, is a beautifully diverse collection of shorts giving nine young local directors the chance to share their ideas about their changing city. The film is an unmissable contribution to the commemoration of the 20th anniversary of handover.
Creatively overseen and supervised by producer Tracy Choi, some of the films broadly comic, but most are wistful and reflective.
Highlights include Emily Chan's "Till the End of the World" about a divorcing couple walking through the streets by night, and Maxim Bessmertny's "Dirty Laundry" about two gweilos (Cantonese slang for Westerners) trying to get rid of an old washing machine in Coloane.
This year also will witness the launch of the New Chinese Cinema competition, featuring seven outstanding films from Chinese-speaking territories, including Derek Tsang's "Better Days," Anthony Chen's "Wet Season," Gu Xiaogang's "Dwelling in the Fuchun Mountains," Johnny Ma's "To Live to Sing" and Sasie Sealy's "Lucky Grandma."
In addition, Li Shaohong's film "A City Called Macao", Andrew Lau's blockbuster "The Captain" and "The Wild Goose Lake" by Diao Yinan will be screened.
The International Film Festival & Awards • Macao was launched as an new international film festival in 2016 to bring together cinematic industries from Asia and the West. The bedrock of the festival is a highly-curated program of around 50 films from Asia and the rest of the world, designed to engage the audiences of Macao and expand its cinema-going tradition.
During this year's film festival, exchange activities for the film industry will also be held, including industry hub and project pitching market and Masterclasses with English actress Lily James, South Korea's filmmaker Kim Yong-hwa, French actress Juliette Binoche.
The film festival will last until Dec. 10, when competition awards including best film will be revealed and handed out at the closing ceremony.