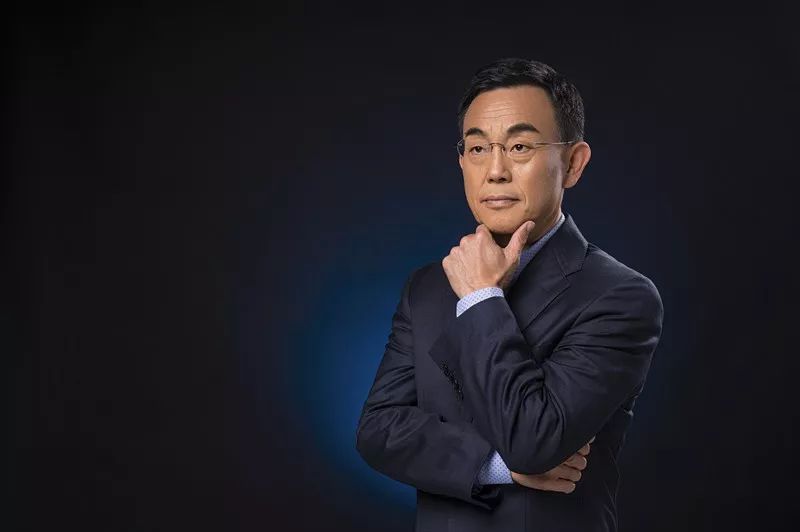 Top film executive Jack Gao's biography recently hit Chinese book stores, and he has now told China.org.cn why he wants to share his extraordinary life experiences with young people.
"You have to keep running, in order not to be bogged down," Gao said. This is his philosophy, symbolized by the fact that he has been running in the early morning for exercise every day for last 40 years.
His outstanding profile is awe-inspiring. When the information technology (IT) industry first began emerging in the 1990s and moving into the new century, he was vice president of Autodesk Inc., and then served as president of Microsoft China. Between 2006 and 2014 he acted as a senior executive for News Corp., Star China Media, and member of the board of directors of Bona Film Group and Phoenix Satellite TV.
From 2015 to 2017, his legend continued to be established as he served as senior vice president of Wanda Cultural Industrial Group and CEO of International Investments and Operations of Dalian Wanda Group, helping build the company into the world's largest cinema chain, with 12,000 screens in 15 countries. He also served as interim CEO at Legendary Entertainment after the departure of Thomas Tull, before leaving the company in October 2017.
However, he then made an even bolder move in terms of his life and career, giving up all these past glories to launch Smart Cinema, a concept and app involving the mobile theater. Rather than being just another video streaming website, he believed this would innovate, transform and complement the forward movement of the Chinese film industry.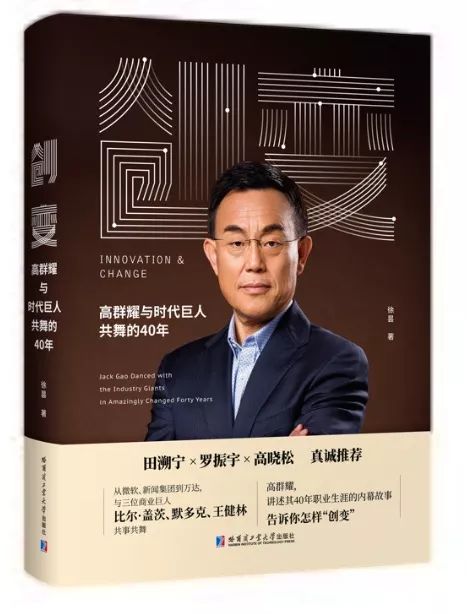 "Some people have said it seems I can catch the tide of change every time; some people said I'm a powerful manager chosen by industry giants, and some people said I'm just lucky to innovate and explore a new path in film industry by putting out Smart Cinema," Gao told China.org.cn.
"In response to those statements, I just want to say that the chances give every one of us a lot of options, and your choice can then make you an extraordinary person."
Reflecting on the past decade concerning what he had done right, he had thought through the various steps and summarized his experiences, leading to a decision to put it all into a book to help young people. "This is my intention in launching the book, because innovation and change have become the core competitiveness of an individual," he said.
The book, "Jack Gao: Innovation & Change: Jack Gao Danced with the Industry Giants in Amazingly Changed Forty Years," is written by writer Xu Tan with the support of Gao, and published by Harbin Institute of Technology Press.
In it, Gao candidly shares many wonderful inside stories and insights of his career in the past four decades, including the highs and lows as he rubbed shoulders with the three greatest entrepreneurs and richest tycoons that shaped not only industry but even human history with their incomparable visions: Bill Gates, Rupert Murdoch and Wang Jianlin.
"To work with the greats, or work with the right people in business, is an opportunity for yourself," Gao told China.org.cn, "It was quite helpful for me as I worked with these people, who are the first-generation start-up entrepreneurs so successful in their careers and who have changed the world and its history. They have many distinguishable differences in character, personality and ways of doing things, but they have one thing in common: They are particularly optimistic and persistent."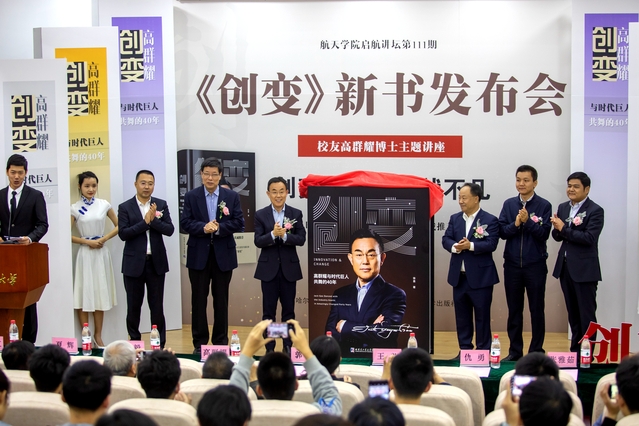 The executive also noted that the 40 years of his development has coincided with China's reform and opening up process. "For my generation, we are beneficiaries as well as participants and pushers of reform and opening up. Now, we have gone from reform to the technology revolution."
"There have been many big changes. We have changed in our individual careers and we have witnessed big changes in industries or even the birth of new industries. Especially, when the four major industries of IT, telecom, Internet and media have achieved great fusion, we have to make a choice and respond to the changes."
He relaunched his career by starting up a new venture. "Being a top executive in big company is very different from being a business starter. I no longer run with the big companies, but I lead my own race now and have much more responsibilities with more comprehensive strategies. But I'm happy to have this experience and have the addition to my career."
His new adventure of Smart Cinema has continued to establish milestones. Since it was launched in May 2018, this mobile vehicle that can screen the films currently showing in theaters through deals with the distributors, has screened more than 200 films on its platform, and the total number of tickets sold on it reached two million.
It has also launched foreign versions in the United States, Italy and Spain for foreigners and overseas Chinese keen to watch Chinese films. But the app met with skepticism and difficulties at the beginning, such as the listings catalog of films on the platform, whether it is just another video streaming site, and whether it would hurt physical theaters by stealing box office revenue from them.
"It is not just a simple app, it is a new attempt and new pioneering thing for the history of cinema," Gao explained, "It is a kind of cinema, it's cinema plus mobile Internet. It is not like video streaming sites which are Internet plus movies and videos. This was started in China, the first in the world. The physical theater model has met a great developmental bottleneck; however, Smart Cinema will supplement the screening option of the industry and improve the incremental potential for the market."
The idea and vision are so fascinating for Hollywood, no wonder Jack Gao was selected to be one of the 13 Chinese mainland entertainment leaders included in the second annual edition of Variety500, an index of the 500 most influential business leaders shaping the $2 trillion global entertainment industry in 2018.
Variety editors wrote on their website, quoting: "Using his venture-capital skills and connections, Gao bounced back as head of Smart Cinema, a tech initiative that aims to make smartphones part of the theatrical distribution chain. Smart Cinema's operations are still in the nascent stage, but clearly Gao, a global C-suite veteran, is not to be counted out."