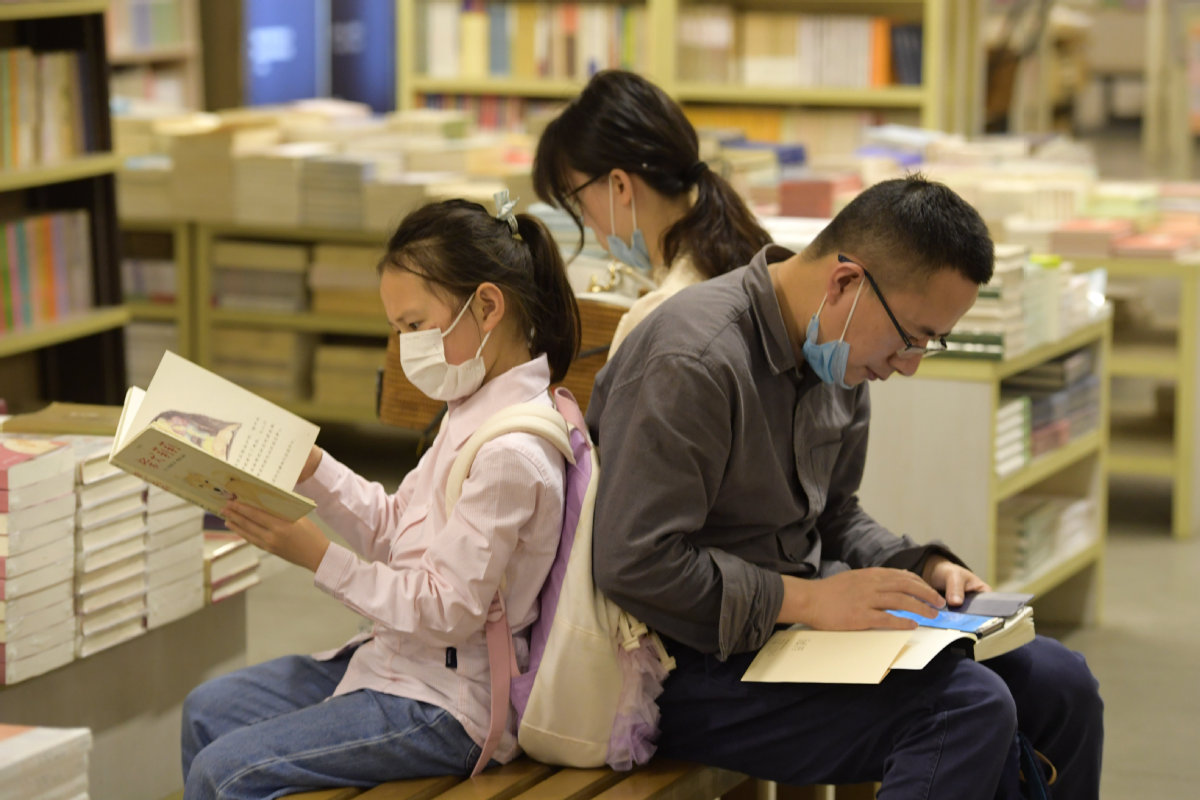 To foster a love of reading and build a learning society was an area of focus at the recent two sessions, as members from China's top political advisory body suggested on May 25 to elevate the idea to that of a national strategy, and ensure its implementation by setting up administrative regulations.
"A reading day is better to be set and included as a national festival," said Zhang Yudong, member of National Committee of the Chinese People's Political Consultative Conference and vice chairman of China Association for Promoting Democracy central committee, in a speech made via video conference during the third session of the 13th CPPCC National Committee.
Reading is the most straightforward, efficient, convenient and the least costly way to eliminate educational injustice and to raise the overall caliber of the population, Zhang said.
He quoted President Xi Jinping's advocacy for the habit of reading when he visited Lanzhou, Gansu province, last year, saying " (reading) helps to deepen and broaden the spiritual world of the Chinese nation". Xi is known for being an avid reader and cites it as one of his main hobbies.
At a live interview on Wednesday, before the conclusion of the CPPCC's annual session, Zhao Jinyun, general manager of the Readers magazine group, suggested it was best to start nurturing a love of reading among children below 6 years of age.
"Parents should play their role. If they hold mobile phones at all time, and ask their children to read books, it will be impossible," Zhao said, adding that she was pleased to note that, in recent years, Chinese parents have started to value extra-curriculum reading activities.