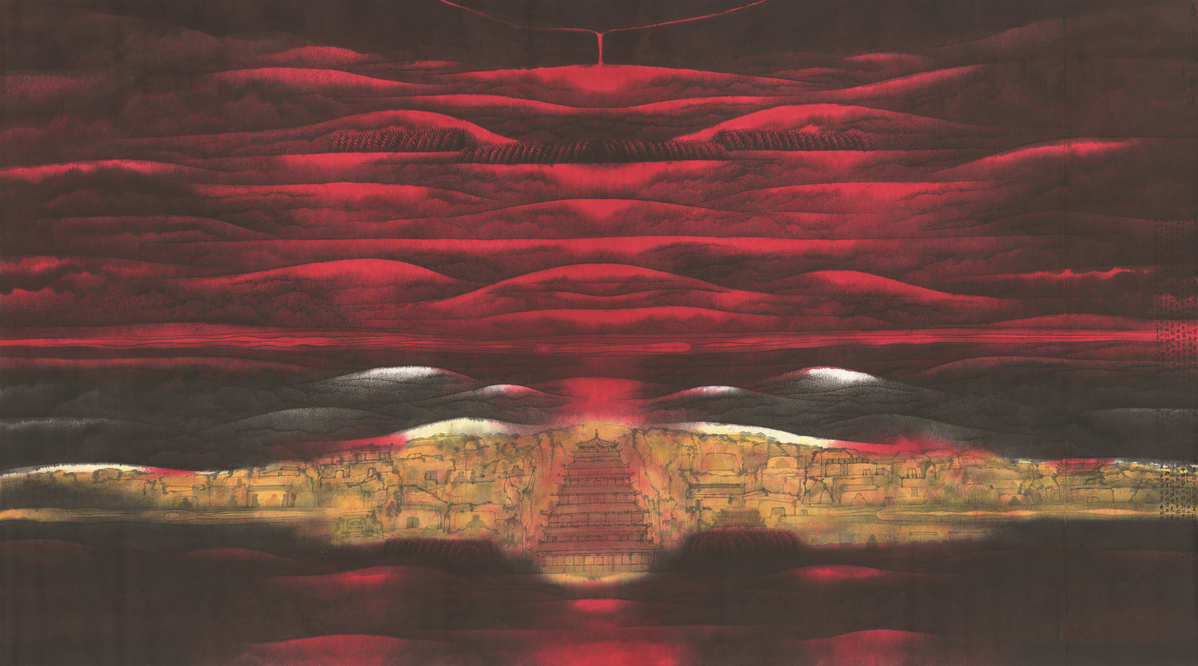 The dynamic landscapes of nature and diverse cultures along both the Silk Road and Maritime Silk Road have always been an inspiration for artists.

The Belt and Road, an exhibition now on at the National Art Museum of China and set to run through Aug 4, brings together nearly 200 classic Chinese paintings, oil works, sculptures and prints by artists from home and abroad, which pay tribute to the long-standing exchanges between civilizations in the East and West.
The works on show depict panoramic views and also provide microscopic perspectives of history, society and people's life. They were produced based on several journeys to the highlighted regions that were organized by the China National Academy of Painting over the last few years.