On Jan 20, the China Philharmonic Orchestra performed at the Romanian Athenaeum, an iconic landmark concert hall in the center of Romania's capital, Bucharest. This was the orchestra's last stop on their 2020 tour of eastern Europe.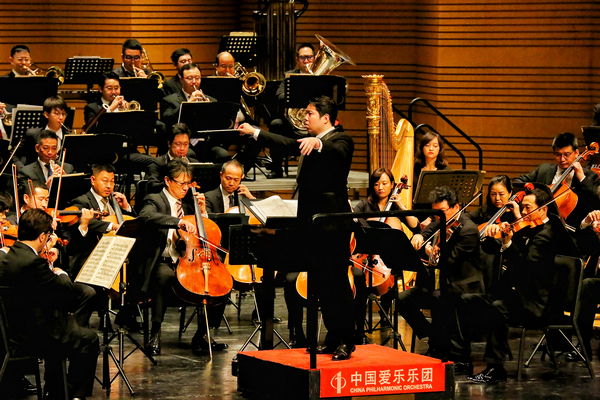 As musicians returned to their homes in China to celebrate Lunar New Year, the orchestra planned to take a short break.
However, the coronavirus pandemic hit. The orchestra was forced to cancel or postpone their concerts and tours planned for the first half of the year.
The orchestra announced its comeback, 195 days later, with a concert at the Poly Theater on Sunday. Under the baton of conductor Huang Yi, the orchestra performed various pieces, including the classic Chinese work, Red Flag, composed by the noted musician Lyu Qiming in 1965, Hungarian composer Franz Lehar's Gold and Silver (Gold und Silber) Waltz, Op.79 and Waltz of the Flowers from the second act of The Nutcracker, a ballet composed by Tchaikovsky.