Distributors of four Korean War films made a joint announcement on Friday to mark the upcoming 70th anniversary of the Chinese People's Volunteers (CPV) army entering the Democratic People's Republic of Korea (DPRK) to help in the war to resist U.S. aggression.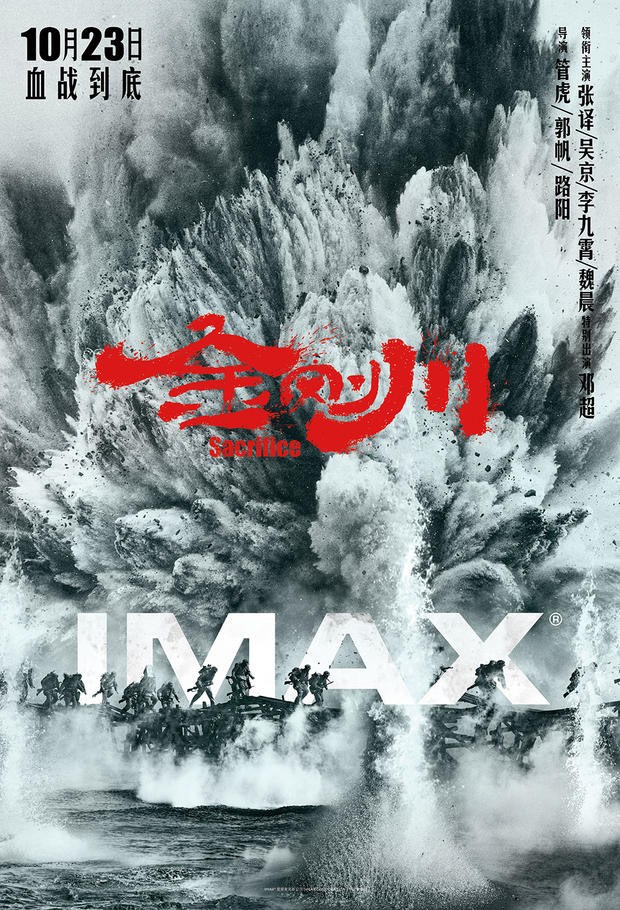 The most outstanding film is "Sacrifice," otherwise known as "Jin Gang Chuan," co-directed by three critically acclaimed Chinese directors, Guan Hu, Frant Gwo and Lu Yang, and featuring an all-star cast including actors Wu Jing and Zhang Yi. Its distributors announced on Thursday its release date was being brought forward from Oct. 25 to Oct. 23.
The other three films, presenting the war from various angles, are the animated feature "Salute to the Heroes," documentary film "Up Close: the War in the 1950s" and war epic "Company of Heroes." Among them, "Salute to the Heroes" also set its release date as Oct. 23. However, the other two have yet to set a date.
Seventy years ago, on Oct. 19, 1950, as requested by the DPRK, CPV forces crossed the Yalu River and fought alongside the army of the DPRK against the Republic of Korea (ROK) army and U.S.-led U.N. forces, eventually winning the War to Resist U.S. Aggression and Aid Korea in 1953.
Last month, the remains of 117 Chinese soldiers killed in the war were returned to China from the ROK.
Obviously, the war is a significant major theme for the future Chinese film industry.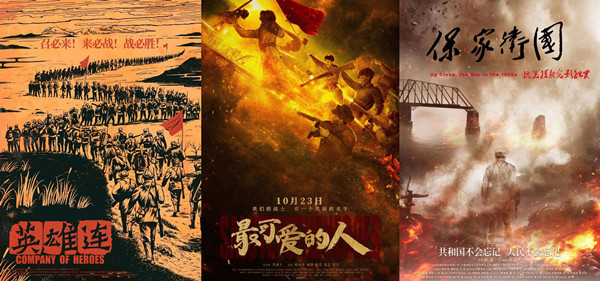 Zhang Yimou, one of China's top filmmakers, recently started shooting a film about an acclaimed sniper during the conflict. Meanwhile, Hong Kong director Andrew Lau will soon resume directing duties on a movie about the Battle of the Chosin Reservoir. Both films are scheduled for release next year.
Besides films, China Central Television (CCTV) has already started to air a 20-episode documentary series on the war. For the first time, the documentary officially unveils the inside stories behind the decision-making during the Korean War in a panoramic and honest manner, reflecting the political wisdom and strategic courage of Chairman Mao Zedong and other Chinese leaders in that turbulent time.