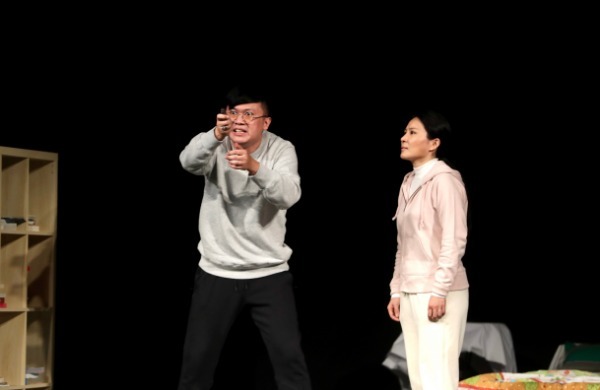 This is a competition and the participants are writing a script where no one lives happily ever after. No handsome prince will meet a beautiful princess. These are tales from a more realistic place.
"I have two sons," a mother says in her monologue. "They are twins. It's amazing that they sleep with exactly the same pose and their teeth look like the same. One day, my husband took them out and one was lost. Now I only have one son."
It's a scene from a play, titled Momo Wuqi (Silent and Endless), written by scriptwriter Fu Boshun, one of the 10 winners of an original scriptwriting competition for young Chinese.
Fu, 28, a postgraduate student of literature at the National Academy of Chinese Theatre Arts, where he also obtained his bachelor's degree, told a touching story with his script.
He bases the story on a family, which used to be happy. One of their sons was lost at the age of 6 and returns home 20 years later. The father, who was blamed for losing the boy, dies before his son finds his way back home. While the rest of the family celebrates the return of the lost son, the boy's younger brother feels ignored and alone.