Alibaba Group's film business branch announced during the Golden Rooster Awards that it has established a new imprint to explore original film content in the industry. The announcement came during this weekend's Golden Rooster Awards held in Xiamen, southeast China's Fujian province.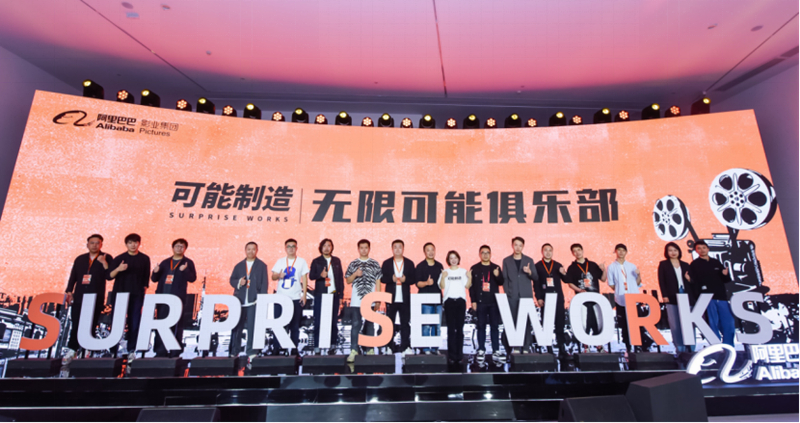 Dubbed Surprise Works, a subsidiary label under Alibaba Pictures, has been established to release young people's work that captures the zeitgeist, said the head of the label and producer Liu Qingling at a press conference on Nov. 26. "We are seeing that a lot of impossibilities have become possibilities. These new stories and new themes have also brought more opportunities for the creative content industry," Liu explained.
Liu said they will focus on three types of original creation: Current day youth, interesting life stories, and near-future sci-fi. Three films are currently in pipeline that reflect these genres respectively: "Striding into the Wind" by Wei Shujun, which tells the story of a university graduate's struggle with reality before entering society; "Girl with Nine Wigs" by Li Zhi, a Chinese adaptation of Dutch writer Sophie van der Stap's memoir who escaped her struggles with cancer by living through nine invented characters; and "Jasmine" by Zhang Rongji, which follows one girl's adventure with a robot after losing her father.
"Nowadays, there are great differences and gaps between generations. Creators can not only cherish old-day youth but also tell stories about contemporary youth. Additionally, lifestyles of the new era are constantly being reshaped and new stories from different age groups have great potential to be explored. Finally, technological progress is bringing about cultural confidence, and now may be the best time to tell Chinese sci-fi stories, presenting credible and warm science fiction set in 'near future,'" Liu elaborated.
Surprise Works also announced its plan for more than 20 original films at the press conference. The directors are all young with an average age of 30 - budding creators in their field who Alibaba is touting as the future potential of film. As such, the company intends to give them support not only in production, but also in building a fanbase, brands, and merchandise.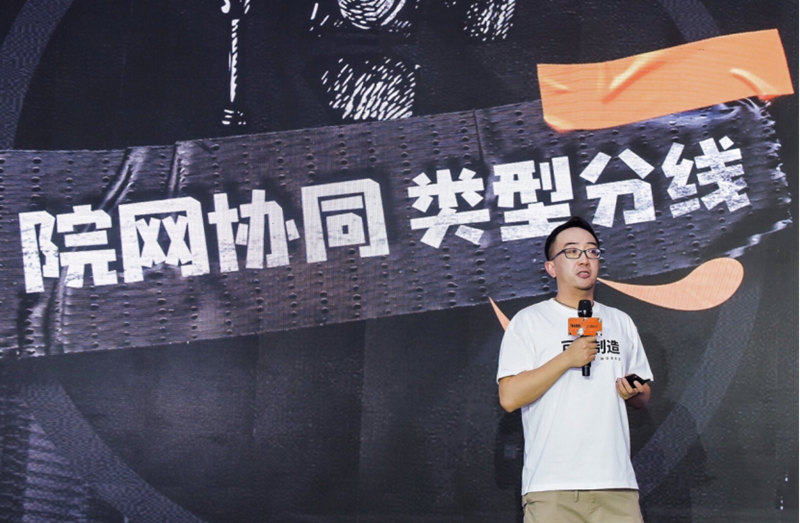 Alongside its new imprint, Alibaba said that they will upgrade its preexisting program to support young Chinese filmmakers, looking to recruit stories from its online platforms, develop projects with its resources, and nurture upcoming directors by sending them overseas for further studies as well as getting their works into international film festivals.
Besides supporting original content, Alibaba previously initiated an ambitious co-production plan with major studios in November 2018 to present 20 high-quality co-productions in five years. Throughout these projects, Alibaba positions itself as the key investor, co-producer, and promoter and has so far invested nearly 400 million yuan.
Fifteen such films are ready to be released or are in development, including the much-anticipated "Shock Wave 2," "Assassin in Red," "New Gods: Nezha Reborn," "Love After Love," and "Mozart in Outer Space." A similar plan is also being implemented for internet films by Alibaba's Youku.
Alibaba further announced a technology-driven marketing matrix combining data insights, strategies, new media, short video, live streaming, and its Beacon big data platform, among other resources to promote high-quality content.
"In 2020, Disney invested $1 billion in original creation. The data may not give much away, but original content is always the foundation of a content company," said Li Jie, vice-president of Alibaba Group and president of Alibaba Pictures, speaking of his similar ambitions.
"New types and subjects will dominate the film market, and 'has-never-been-seen-before' will become the criterion of a phenomenal blockbuster," Li stated regarding his observations and thoughts on the industry.
"Content is King," he pointed out, adding "Alibaba will return to content building. In the future, we will strive to achieve diversified content, creative interoperability, and create more high-quality works closely related to 'me' and 'now,' and make the best stories and the best channels, either in theaters or for online platforms, that work together."