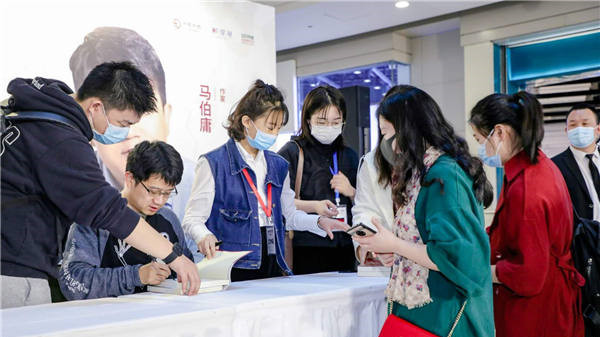 Cultural foundations
While based on actual historical facts, Ma chronicles, with literary license, the crown prince Zhu Zhanji's adventure from Nanjing to Beijing over the period of 15 days.
It sees the young royal face moments of extreme peril as his uncle attempts to silence him, but he finally reaches the capital with the help of officials Yu Qian, Wu Dingyuan and doctor Su Jingxi.
"When I read the historical record, I noticed that the means of transport Zhu used was not mentioned, but he managed to come back to Beijing in a relatively short time. After much calculation, I inferred that he may not have ridden a horse home, since that might make him miss the transfer of power," Ma says. "So, taking ships along the Grand Canal between Beijing and Hangzhou would be a possible choice."
The idea inspired the writer to make the Grand Canal a key part of his novel, an actual real-world game of thrones.
He depicts vivid scenes along the canal with a clarity that suggests that he personally witnessed them minutes before putting pen to paper.
"I always try to find a foundation in traditional Chinese culture, for my novels," Ma explains.
"By making the prince rush along the Grand Canal, I can depict life along the historic waterway at that time, and its influence on China's culture, economy and politics during the Ming Dynasty."
The author noticed that most of the existing novels and documentaries about the Grand Canal have a tendency to highlight themes from lyrical, idyllic perspectives.
However, he was more amazed by the detail and creativity in the construction of the canal.
"It was much more sophisticated than I had imagined", Ma says.
Ma, who graduated from the University of Waikato in New Zealand with a master's degree in marketing, has an uncanny ability to describe technical details in a way that draws the reader in.
In order to learn more background information, Ma read a large number of historical documents and went on many fact-finding field trips to sites along the canal.
He also consulted numerous experts to understand the technical details and turn these into everyday language.
His hard work has paid dividends, and won wide acclaim among many young followers, who said they were drawn in by the vivid historical scenarios.
This is epitomized in a comment by a Douban user posting under the name Liuxizi: "Ma links many historical facts and ancient systems in this book, just like showing a long painting of the Grand Canal during the early Ming Dynasty.
"I used to find it difficult to learn about history by reading academic books, but this book gives me an impression of the vivid society during the Ming Dynasty."