Veteran Hong Kong actor Ng Man-tat died of liver cancer on Saturday. He was 70.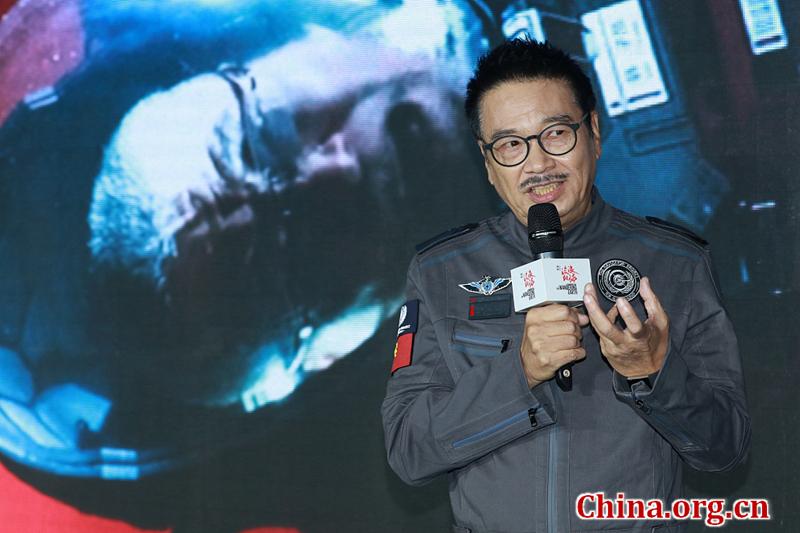 Ng, 70, who had been in a Hong Kong hospital for treatment for two months, saw his health acutely deteriorate on Saturday. He was put into intensive care and the hospital soon informed his family and close friends to come to his bed for a final farewell.
The news of his death attracted more than 4.45 billion views on Sina Weibo, China's microblogging platform.
Ng's friend, Tin Kai-Man, a member of the Hong Kong Movie Production Executives Association, said that Ng died peacefully in his sleep with his wife and children by his side.
Tin added that Ng had left behind a will as early as in 2014 and that his friends will help Ng's family organize the memorial service.
Months ago, during a trip to the Chinese mainland to do a photoshoot for the poster of his new movie "Shaolin Temple: Legend of Debao," Ng had felt uncomfortable and was transferred to Macao for further examination. During the checkup, it was discovered that Ng had a tumor. He returned to Hong Kong for surgery and chemotherapy, and had been in hospital ever since then.
Ng Man-tat was born in Xiamen, in southeastern China, in 1951, and moved to Hong Kong at the age of five. In the 1970s he attended acting classes organized by Television Broadcasts, and was a classmate of iconic Hong Kong actor Chow Yun-fat. He started receiving public attention for his roles in 1979. His first film was "Heroic Cops" in 1981.
Ng later became known for having played various classic roles in numerous Hong Kong and mainland films and TV series, including mainland sci-fi blockbuster "The Wandering Earth" and many popular comedies directed by and starring Stephen Chow, such as "Hail the Judge," "The God of Cookery," "A Chinese Odyssey" and "King of Comedy."

Ng is regarded as being the golden supporting role for Chow and the duo's performances are so popular that the pair provided many treasured memories to generations of fans. However, after Chow's "Shaolin Soccer" in 2001, the two never had the chance to collaborate again and grew estranged.
Ng had not ruled out working with Chow again, recently joking during a TV interview that, "There will always be opportunities [to work together again], as long as I have not died and he has not retired."
But the prospect that fans have longed for is no longer possible. After Ng died, Stephen Chow released a statement: "I just learned about the news. Although I paid attention to Ng Man-tat's condition and prepared for the worst, now that it's really happened, I still feel great grief and sorrow. Ng's illness came too quickly, and he's gone too soon. He was my long-term partner and an old friend. I just can't face it."
Lots of filmmakers, industry fellows, and celebrities also mourned. "Brother Ng is gone. There will be no worries and illness for him in heaven. Rest in peace," said Hong Kong megastar Andy Lau.
Frant Gwo, the director of "The Wandering Earth," the last big production Ng starred in, cried that Ng left the world so suddenly, "You once promised to return for my sequel."
Filmmaker Lee Lik-Chi also expressed his heavy heart, "Ng is like my brother, we worked together for years, he's both my mentor and friend. I can't accept it."
He told The Beijing News later, "I am very grateful to have had such a good partner, good friend, and good family member in my life. Being with him is like having a comrade at war. With him by my side, I had no worries. Everyone who worked with him knew that he was fully committed. He really spared no effort to make films."