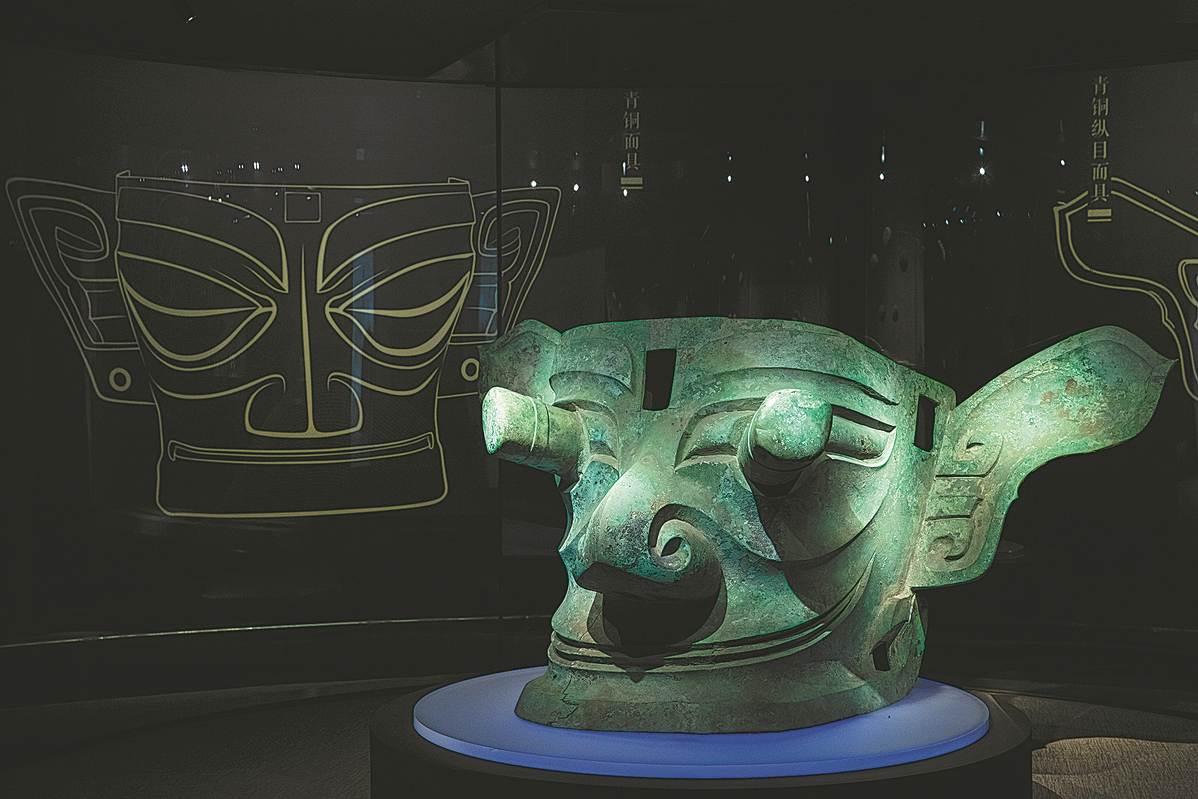 "At the end of the day, man is still man, independent of time and space. What we have is that, at this latitude, both the Shu culture and the Mayans looked at the same sky, they had the same stars on the horizon," the expert says.
One notable feature of the recent discoveries at Sanxingdui, which followed the 1986 excavations of its No 1 and No 2 sacrificial pits, was the interdisciplinary work and technology applied by teams of Chinese archaeologists, Santos says.
The technology allowed the unearthing of artifacts as fragile as silk remnants, which other types of less careful excavation methods would not have been able to register, he says.
Collaboration between Chinese and Mexican archaeologists could benefit projects in the Mayan world, where the rainy climate and humidity are problematic for the conservation of relics, says Santos.
"Every time our cultural knowledge increases, regardless of whether we speak one language or another, what it shows us is that we continue to be increasingly fraternal, we continue to be sister cultures and, therefore, the exchange of such knowledge is fundamental," says Santos.