Director Justin Lin's new film "F9" opened to much fanfare in China on Friday, with the film's lead Vin Diesel revealing that part of the sequel will be filmed in China.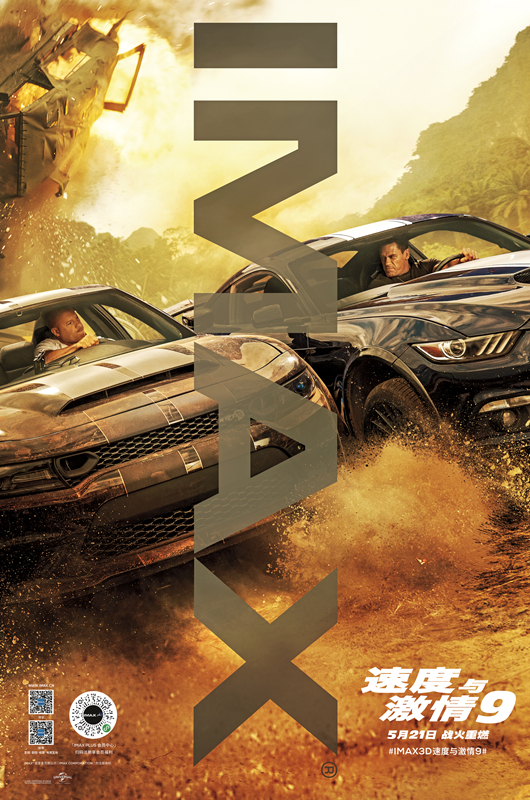 Universal Pictures' race car action saga The Fast and the Furious has endured for almost two decades and earned more than $5 billion around the world. It has been especially lucrative in China, where "The Fate of the Furious" (2017) earned 2.67 billion yuan ($393 million) and "Furious 7" (2015) grossed 2.43 billion yuan ($390 million), both outselling their domestic North American market. The two films are also the second-and third-largest grossing imported films ever in China, just behind "Avengers: Endgame."
"China has adopted this saga as its family saga, and it's become part of our family. So much so, that earlier this year, we asked our studio to do something they've never done before. We asked the studio to open 'F9' in China first, a month before our own brothers and sisters see this movie," the star of the film and producer Vin Diesel said via video link to Chinese audiences on Tuesday. "And that is our way of saying, 'Thank you, China,' for always being a part of our family."
The film will be released in North America on June 25.
The action has so far hurtled around the globe — from London to Tokyo, Central America to Edinburgh, and a secret bunker in Azerbaijan to the teeming streets of Tbilisi— but there's still one place they have yet to go: China.
To right that, Diesel also revealed to reporters on Monday that they will film part of "Fast 10" here. "It's been a dream for us and we've been talking about it. Well, we can say we've been talking about it for 15 years," he said. "You are the reason that why we are making these movies."
The Chinese market, now the world's biggest having almost fully recovered from the COVID-19 pandemic, responded with immediate enthusiasm. Fans packed theaters, especially the country's 710 IMAX theaters, for Thursday's midnight screenings to get the first look at the new film. The midnight showings grossed 59.48 million yuan, according to ticketing platform Maoyan. Box office analysts have projected that the debut day total could be as high as 350 million yuan or more.
"F9" sees the return of Justin Lin as director of the franchise, after also helming the third, fourth, fifth, and sixth chapters of the series, helping it to transform into a global blockbuster. Lin said on Tuesday via video link that the new film will return to the past and "kind of dig into the mythology of the original story of the Toretto family."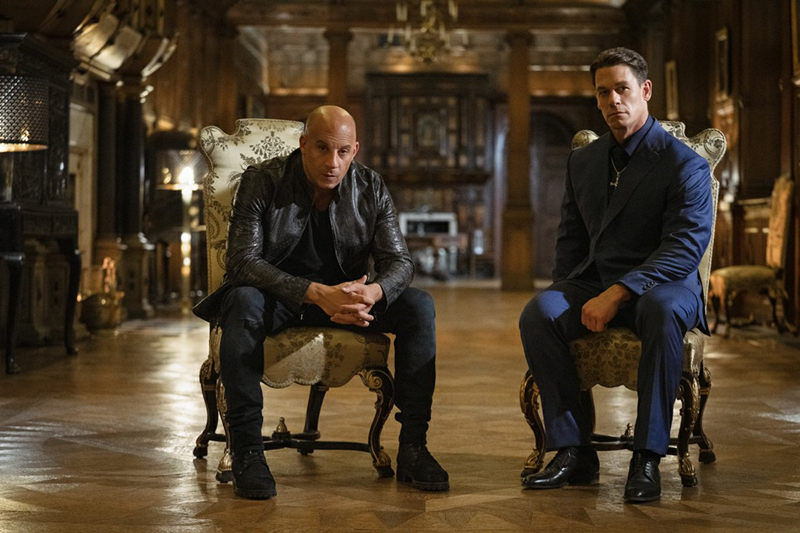 The ninth installment opens with protagonist Dom Toretto, played by Vin Diesel, leading a quiet life off the grid with Letty and his son. However, he is soon forced to confront the sins of his past, while his crew reunites to stop a world-shattering plot led by the most skilled assassin and high-performance driver they've ever encountered, a man who also happens to be Dom's forsaken brother, Jakob (John Cena).
The film stars returning cast members Michelle Rodriguez, Tyrese Gibson, Chris "Ludacris" Bridges, Jordana Brewster, Nathalie Emmanuel, and Sung Kang, with veteran actresses Helen Mirren and Charlize Theron. "F9" also features Grammy Award-winning superstar Cardi B as a new character in the franchise Leysa.