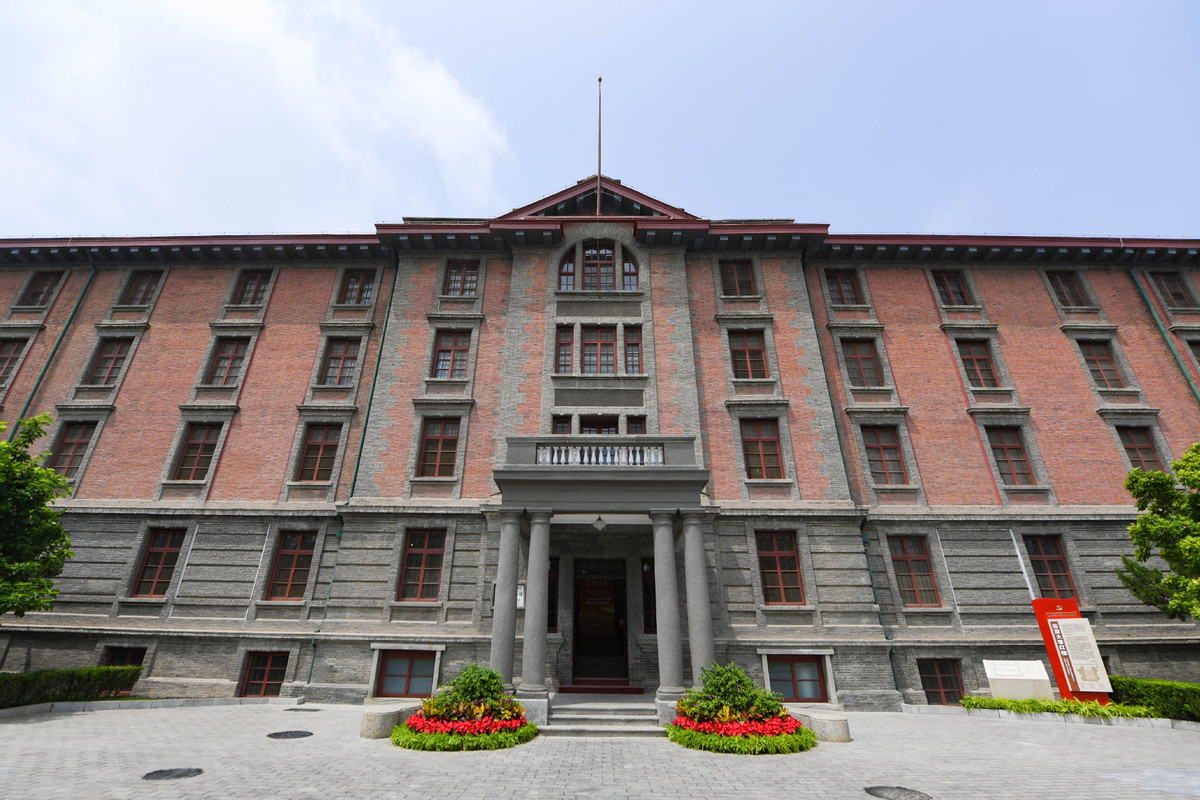 The renovated site of the "Red Building," once the main campus of Peking University and a key location in the history of the Communist Party of China (CPC), reopened to the public on Tuesday.
Visitors to the building in Beijing will be able to enjoy a themed exhibition celebrating the 100th anniversary of the CPC's founding.
The exhibition features 1,357 cultural relics and employs new-media technologies such as holograms to demonstrate the Party's early revolutionary activities in Beijing.
Built from 1916 to 1918, the building was named after its red brick walls and tiled roof. It witnessed several of China's major historical events, including the New Culture Movement and the May Fourth Movement, both of which greatly contributed to the early spread of Marxism in the country and the founding of the CPC.
In history, the Party's pioneers, including Li Dazhao, Chen Duxiu and Mao Zedong, carried out revolutionary activities in the building.
The room 119 in the southeast corner of the building's first floor, which is now the director's office of the Peking University Library, served as a former working site of Li Dazhao, where the communist complied prominent articles and introduced Marxism theories into Chinese universities.