A new mainstream film "1921" presents how the earliest founders of the Communist Party of China (CPC) tried to find new solution to save China from grave crisis in the turbulent revolutionary years.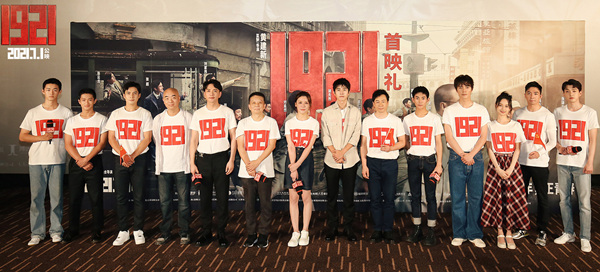 The film, directed by Huang Jianxin and Zheng Dasheng, premiered on Monday ahead of the centenary celebrations of the founding of the CPC on July 1. It provides a panoramic view of the historical events, retelling the revolutionary heroes' devotion to and sacrifice for the rise of the Chinese people.
The film portrays the early revolutionary heroes in a more intimate and younger way, with help of 100 movie stars such as Huang Xuan, Liu Haoran, Wang Renjun, Li Chen, Ni Ni and Karry Wang.
Huang Jianxin, known for directing "Beginning of the Great Revival," said the cast and crew had prepared for five years to study the in-depth history and develop the script and the various characters.
As actor Zhang Songwen revealed, he and Huang once spent eight hours discussing how to make role of He Shuheng — a proletarian revolutionary and one of the founders of the CPC played by him in the film — more detailed, showing just how much heart and soul they put into the film.
"We want to capture the personalities, ideals, faiths of these revolutionary heroes, making them not only the symbols and icons, but in a more human way," the director said. "This time our creation is like finding a light in the mist. The light is these young people who lived a century ago. Together, we have walked along and followed them."
"I remembered that when I dug into historical documents, students at that time often remembered a humiliation that, when they boycotted Japanese goods, they found the matchsticks they were using to set fire to the Japanese products were also made in Japan," co-director Zheng said. "This was the embarrassment and pain of that generation, and we added this detail to the film."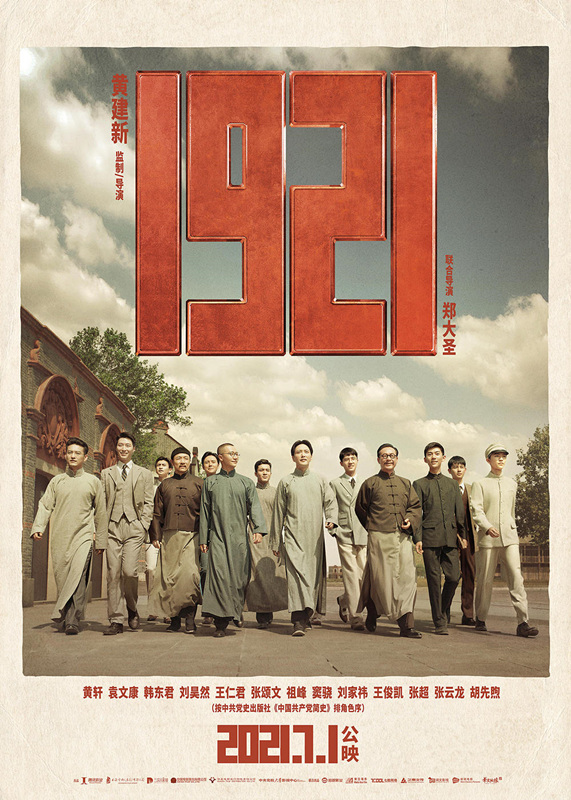 Now, China has more than just its own matchsticks, and is far more high-tech from its own rockets to its own Mars rover, producer Ren Ning said, "I believe that, just because joint efforts and cohesive force by every sector of the country, China will become stronger, greater and more beautiful."
"1921" will hit Chinese theaters on July 1 and be simultaneously released in North America, particularly aimed at overseas Chinese viewers, through the Smart Cinema USA platform and its American partner TV brand platform Vizio which serves more than 30 million households in the U.S.