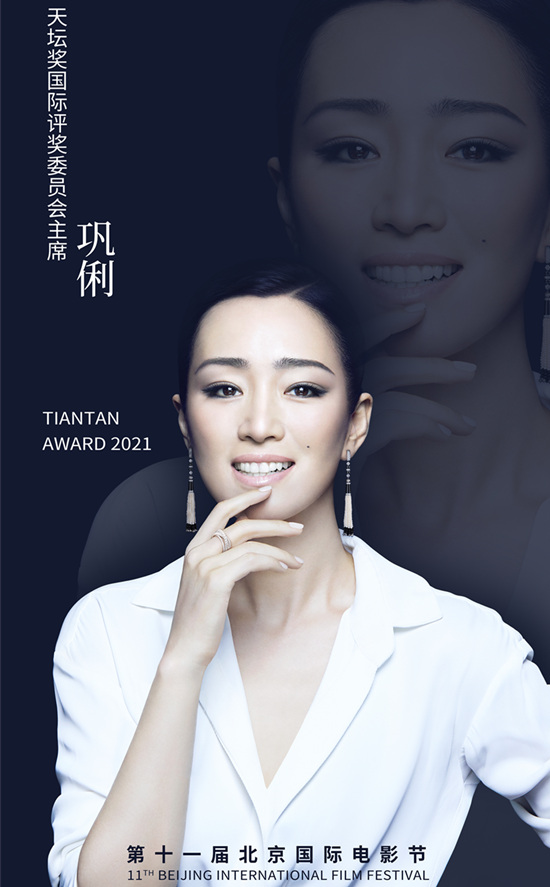 The Organizing Committee of the 11th Beijing International Film Festival (BJIFF) announced on Tuesday that predominant actress Gong Li will join the film event as jury president of its Tiantan Award.
Her 30 years of work in the film industry exactly coincide with the rise of Chinese-language films on the international stage, the organizers said in a statement. As a window into Chinese-language films for the world, Gong is renowned for a run of extraordinary performances, encapsulating the touching and vivid expressions of those figures she learned from and looked up to in her daily life.
Gong has also worked with China's top directors such as Zhang Yimou and Chen Kaige, and starred in numerous classics, including "Red Sorghum," "Raise The Red Lantern," "The Story of Qiu Ju," "To Live," "Farewell My Concubine," and "Leap," which have earned her numerous domestic and international awards. Gong also took roles in commercial films, including Hollywood productions "Miami Vice," "Hannibal Rising," and "Shanghai."
Previously, Gong has served as jury president at several domestic and international film festivals, including the 50th Berlin International Film Festival, the 59th Venice International Film Festival, the 16th Tokyo International Film Festival, and the 17th Shanghai International Film Festival, as well as a jury member at Festival de Cannes 1997.
The 11th Beijing International Film Festival will run from Aug. 14 to 21, 2021.