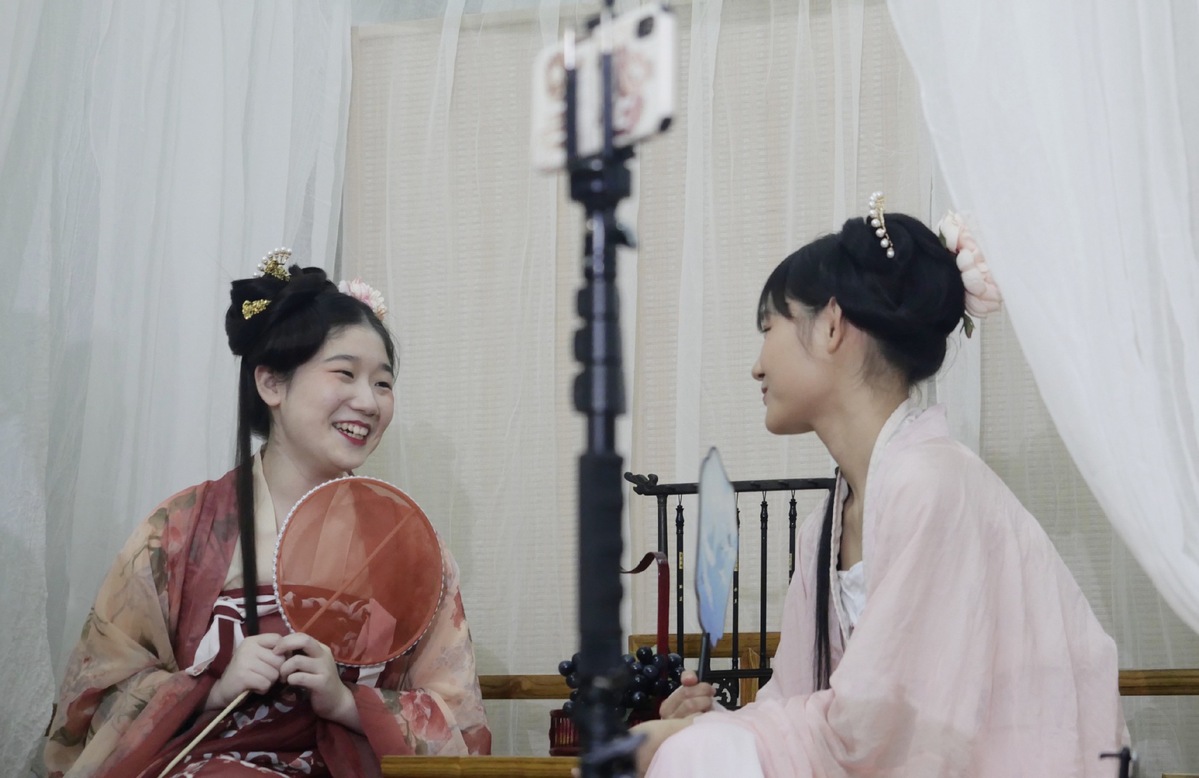 It had been a "long" and agonizing walk from home to the subway station for teenage Mandy Chan when she first put on hanfu in public.
"It was a set with a cream-colored shirt, a brown jacket styled in China's Ming dynasty and a red pleated skirt made by myself," she recalled recently, almost 10 years later.
It was not the looks from others but her limited knowledge on the traditional Chinese clothing that had terrified her. "If anyone had asked what I was wearing, or the history behind it, I would have been afraid I couldn't tell them the whole picture," Chan, now 28, told Xinhua.
"I felt a little bit frightened and nervous," Chan said. "I figured I must wear hanfu and step outside if I do love it."
However, her uneasiness had gradually drifted away with more in-depth research on traditional Chinese culture, and her persistent passion for hanfu has brought her self-identity and a sense of belonging in Hong Kong, a place that combines different cultures together.
Hanfu, the traditional clothing of China's Han ethnic group that was formed in the main residential areas of the Han people in ancient China, has made a comeback nowadays as an increasing number of young Chinese are adopting hanfu as part of their everyday and public wardrobes.
For hanfu lovers like Chan, the piece of historical clothing has untold stories and philosophical ideas in its every detail.
The cutting and stitching line in the middle part of hanfu, Chan said, fits the spine of the human body and helps people to dress properly. This design, which has transcended itself as mere decoration, points to the qualities of the wearers as upright and moderate individuals.
"With much bigger cloth available nowadays, some of the cuttings and stitching during traditional clothes-making are no longer needed, but the line in the middle is still there," Chan said.