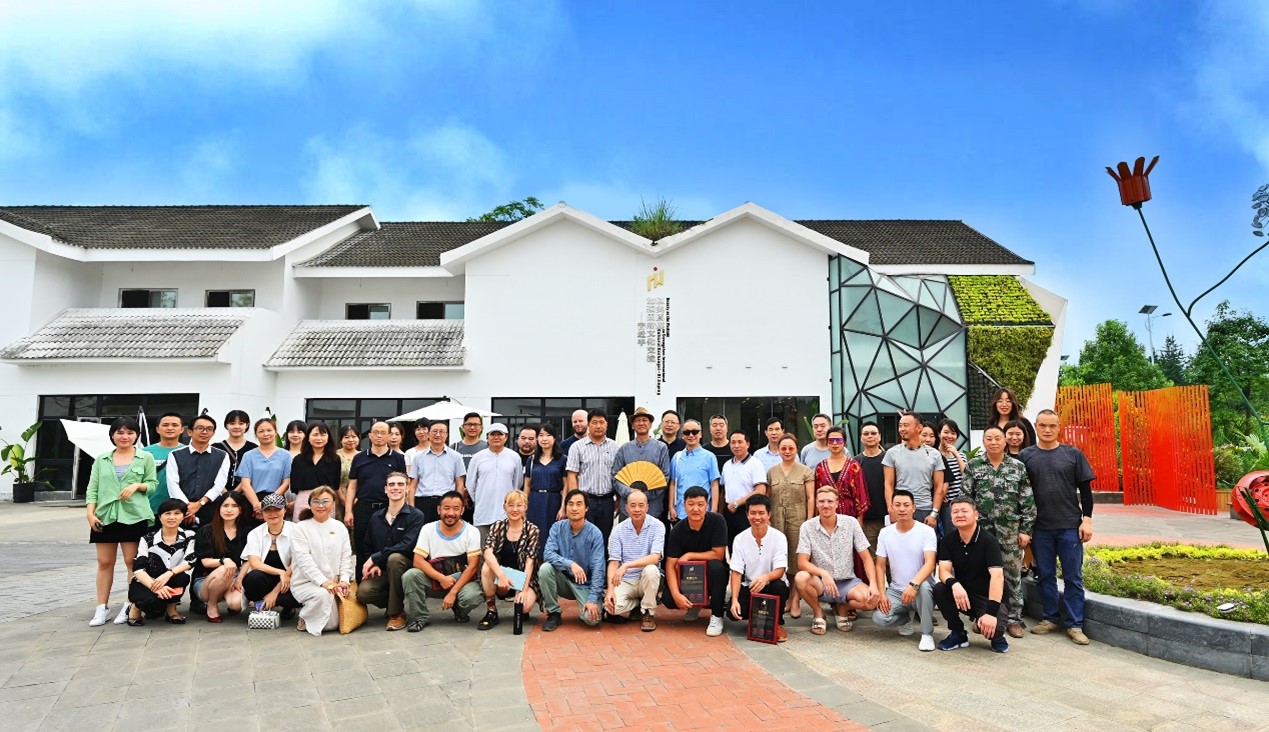 "The Way of Harmony" International Public Art Camp Chengdu 2021 concluded in Shou'an town of Wenjiang district, Chengdu, southwest China's Sichuan province on July 26. At the closing ceremony also inaugurated a research center for rural vitalization and culture & tourism development.
Over the past two weeks, artists from countries including China, the U.K., the U.S. and South Korea have created more than a dozen public artworks, which will be donated to local community parks. The artworks were made out of metal, wood, plastic, industrial waste and other materials either with their original hue or with colors applied. The creation process, blended with the artists' personal styles, reflects the traditional philosophy of achieving harmony between man and nature.
The artists experienced local topiary shaping techniques, visited ancient towns and interacted with local residents. They combined unique local cultures with the general plan of building Chengdu into a "park city," and facilitated rural cultural cultivation through art, greatly boosting cultural tourism and urban development.
The international public art camp, which has had three sessions so far, has helped build international art parks in the city's Wenjiang district over the past three years, setting an example of "art empowering rural vitalization" in western China.
"The international art parks have grown out of integrating art into life to create an aesthetics of life," said Shu Xingchuan, chief planner of the event and associate professor at the School of Architecture and Design, Southwest Jiaotong University. He added that in the vicissitudes of time, only nature and art are eternal.
According to American sculptor David Han, with the coming together of sustainable development idea and artistic creation, the discarded metal was reshaped and regenerated, creating a qualitative change from materials to spirits. He also believed that art must unleash positive energy, just like the tenderness visitors can feel from his metal sculptures.
After the ceremony, scholars and experts discussed effective practices of boosting rural vitalization through culture and art. Chen Guang, director of the Rural Vitalization and Culture & Tourism Development Research Institute under Southwest Jiaotong University, shed light on the construction of the Shou'an Rural Vitalization think tank. Xu Zhenglong, chief art director of the camp and professor from the Academy of Arts & Design, Tsinghua University, and Shu Xingchuan, also offered their insights.